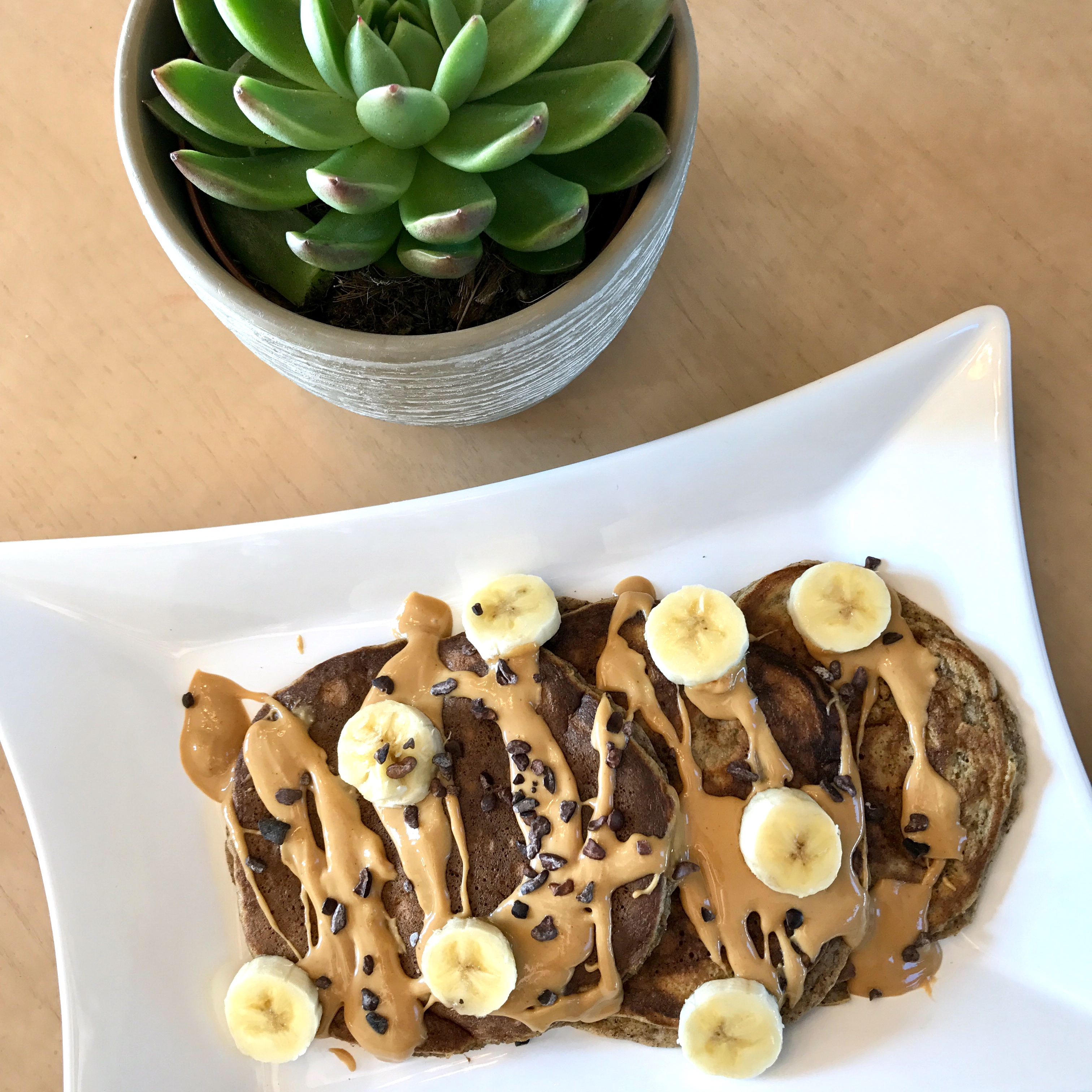 What's better than pancakes on a sunday morning… or really whenever, right?! These banana bread pancakes are the perfect combination of fluffy and sweet to start your day off just right.
These delicious cakes are higher in fiber and protein there your average pancakes. And there banana flavor makes them amazing topped with some peanut butter.
I love swapping out maple syrup for peanut butter on pancakes. This decrease the sugar in the morning that is just spiking your blood sugar setting you up for cravings throughout the day. Plus the peanut butter is loaded with healthy fats and some extra protein to keep you full.
Peanut butter can be such a great additional to a healthy diet… if you chose carefully. There are so many peanut butters out there loaded with unnecessary sugar, trans fats, and/or hydrogenated oils. So a tip to getting the most out of your peanut butter, make sure you get one that is all natural with no other ingredients. Literally just look at the ingredient list and make sure it just says peanuts! and maybe a little salt is ok too.
So if your feeling something sweet in the morning, but don't want that sugary crash, try my banana bread pancakes and they'll be sure to hit the spot. Hope you enjoy =]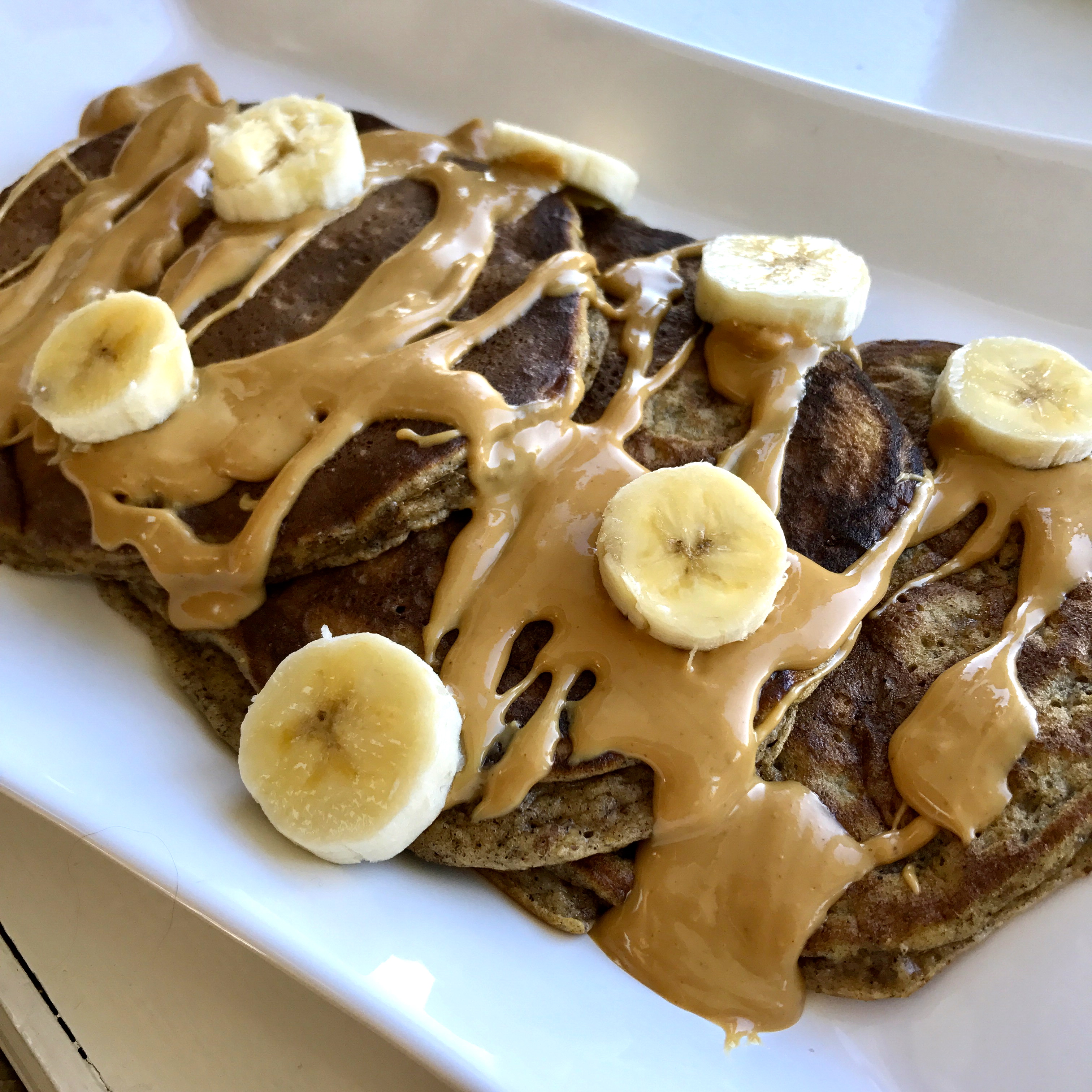 With love,
Heather
Ingredients:
1/2 banana
2 eggs
1/4 cup almond flour
1 Tbsp. ground flax
1 tsp. arrowroot flour
1 tsp. vanilla extract
1 tsp. cinnamon
1/2 tsp. baking soda
1/2 tsp. cream of tarter
pinch of sea salt
Toppings:
Peanut butter
cacao nibs (optional)
Direction:
Step 1. Mash up 1/2 of banana.
Step 2. Whisk the eggs. Add eggs to the mashed banana and mix well.
Step 3. In a bowl combined all dry ingredients and add to the mashed banana. (if using liquid vanilla extract add it to the banana/egg mixture first before adding dry ingreidents.)
Step 4. Heat a lightly oiled skillet on medium heat. Pour  batter onto the skillet. When pancakes start to bubble, flip and cook on the other side until brown on both sides.
Step 5. Enjoy =]