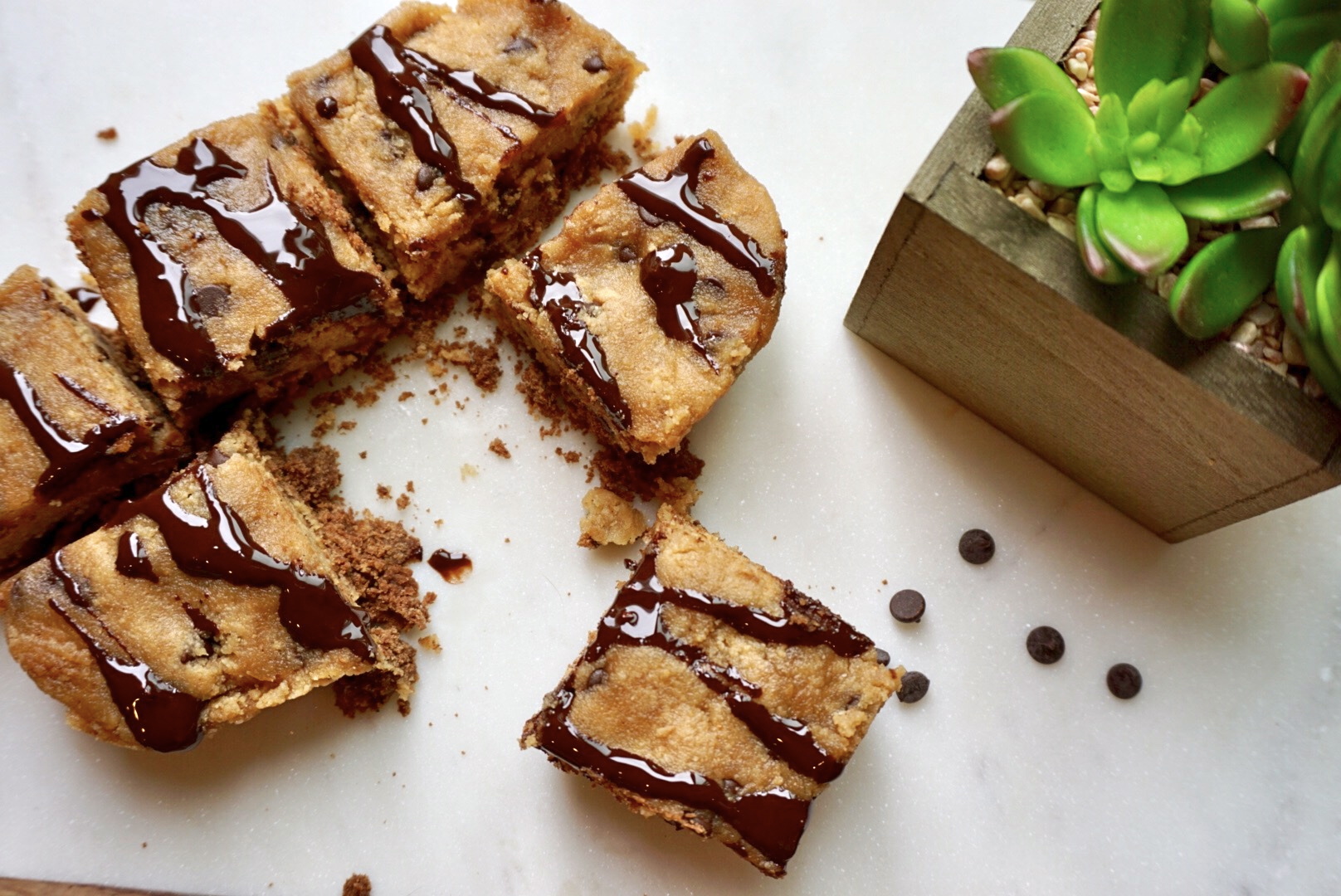 Now we all know the best part of making cookies is eating the cookie dough! Yes, we've all done it. And who can blame us? it's delicious.
A nutritious cookie dough is actually one of the first "heathy" recipes I've ever made, and this was years ago. However, my cookie dough has evolved many times to finally make the perfect recipe.  So now that the cookie dough craze is out there I wanted to share my take on this collagen cookie dough. And the best part is it is literally so easy to make!
So why collagen? Collagen is the most abundant protein in the body, a vital protein in building hair, skin, nails, bones, and joints giving our skin that youthful strength and elasticity were all looking for. There's even a study that showed collagen peptides deceased cellulite in women! Not to mention it's beneficial impact on digestion and gut health. Unfortunately, as we age our collagen production in the body starts to slow down. So taking a collagen supplement, or even sipping on some bone broth, can help us decrease the affects of the aging process. Thats makes collagen pretty much an edible beauty product huh?!
Now you don't have collagen but still wanna try a healthy protein packed cookie dough recipe? No worries! Swap out the 2 scoops of collagen peptides for 1 scoop of any protein powder!
Now I made my cookie dough into squares bites just because that's how I like to eat it (and i even made a chocolate crust to go underneath)  but feel free to just dig in with a spoon!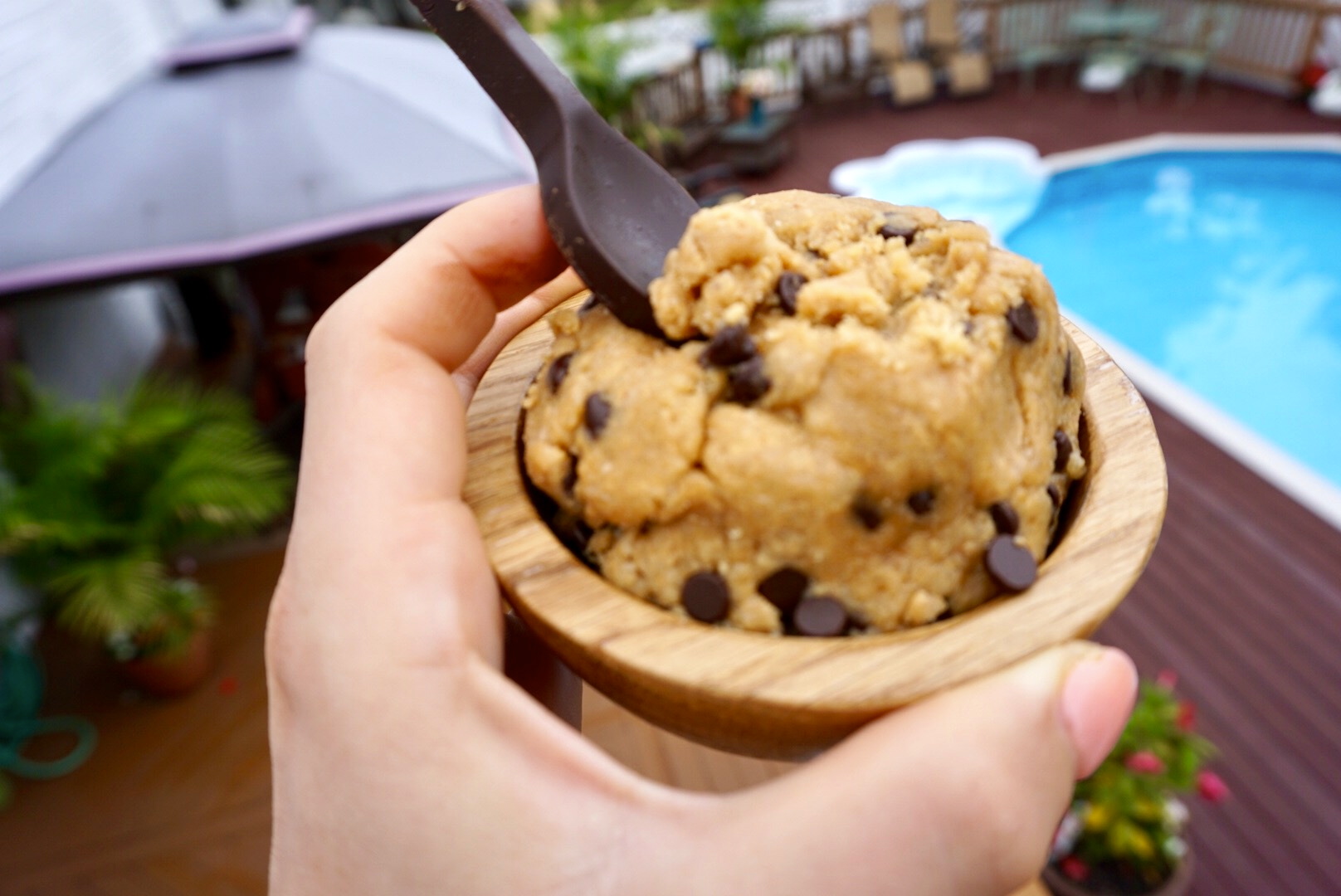 Ingredients:
1 1/4  C Almond flour
2 scoops Vital proteins collagen peptides (or 1 scoop protein powder)
1/4 tsp Cinnamon
pinch sea salt
2 Tbsp. Cashew butter
1/4 tsp Vanilla extract
1 1/2 Tbsp. Maple syrup
1-2 Tbsp. Water
1/4 cup dark chocolate chips
Directions:
Step 1: Combine all dry ingredients (almond flour, collagen, cinnamon, and sea salt) Exclude chocolate chips.
Step 2: Add in all wet ingredients (cashew butter, vanilla extract, maple syrup, and water) and combine till a dough like consistency.
Step 3: Mix in dark chocolate chip and enjoy =]