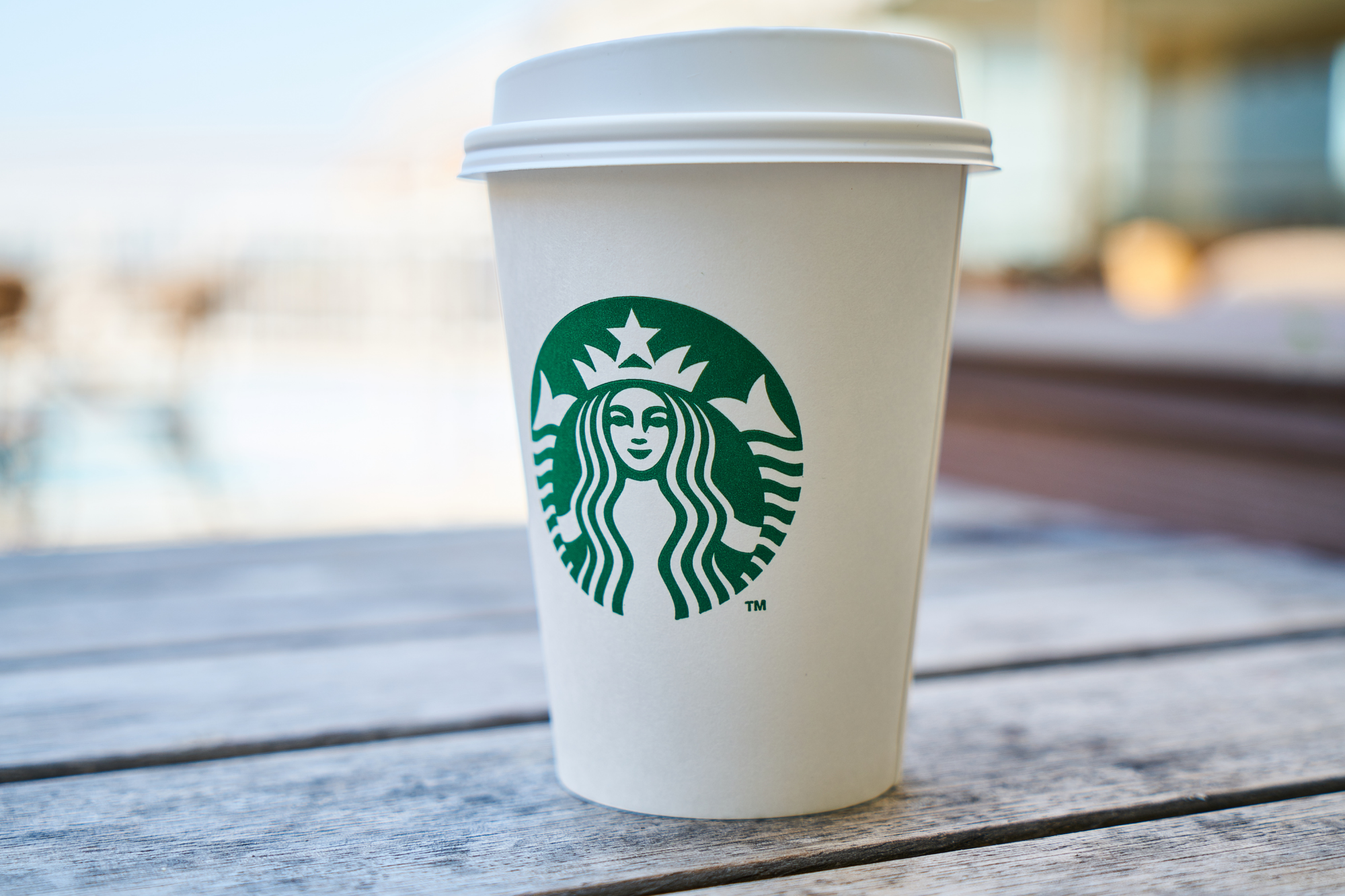 Are you struggling to figure out low carb Starbucks drinks to help you with your weight loss? Like you pull up to the drive through and the frappuccino is tempting you, but you know it has a lot of sugar but you just want something tasty without all the carbs? Then it's your turn to order and you don't know what to get so you either just get black coffee and are totally disappointed despite it being low carb. Or maybe you get the frappunccino but 1/2 way through your drink you're upset you went off track with your weight loss plan, yet again. So you finish it anyways because the drink was 5 bucks and wind up falling off track for the rest of the day because your sugar cravings get out of control.
Babe, I totally get it cause I've been there too! And I'm here to tell you there is a happy medium 🙂 I'm sharing this blog post with you today so you can bring it with you next time you go so you can determine exactly what you are getting, actually enjoying the coffee and going about your day without overanalyzing your drink choice.
Low carb Starbucks drinks are not hard to create. But, a quick disclaimer that I am listing carbohydrates instead of sugar is because at the end of the day, whether it's carbs or sugar, they are broken down in the bloodstream the same way. The good news is, that the following twelve drinks all have under 10 grams of carbohydrates so feel free to choose whichever one you like!
Low Carb Starbucks Drinks (All Under 10 grams of Carbohydrates)
Iced Coffee with Half and Half and Stevia
Grande: 0-2 Carbs
Half and half is a great option to choose in your coffee because it is exactly that, half cream and half milk. It is therefore, lower in fat than pure heavy cream without sacrificing on flavor. Add a stevia or two and you have a great, low carb iced coffee option.
*Keep in mind to limit half and half to about 2-3 tbsp because the fat can add up. Fat is a great option to add to your coffee because it can help balance out the caffeine and give you steady energy. However, if you are adding a good amount to your coffee you may want to count this as part of a fat source in your day!
Nitro Cold Brew with Sweet Cream
Grande: 4 grams of carbohydrates
The sweet cream in this drink is delicious, if you really want to enhance the sweetness even more, add a packet of stevia.
Nitro Cold Brew
Grande: 0 grams of carbohydrates
Even without the sweet cream, you can add a little half and half or almond milk, whichever you prefer. This drink is subtly sweet without any added sugar.
Iced Americano with Half and Half or Heavy Cream
Grande: 0-2 grams carbs
This drink is similar to the iced coffee with half and half option and let's be real, it's basically the same thing. But, the Americano has more caffeine than the regular iced coffee if you need the extra pick me up.
Cafe Misto
Tall: 8 grams of carbohydrates
This is an awesome option because it is the perfect combination of milk and coffee flavor.
Almond milk Latte
Grande: 9 grams of carbohydrates
A latte is a delicious combination of espresso and steamed milk. If you enjoy extra froth on top without the extra sugars from whipped cream, this drink is for you! Using almond milk instead of regular milk helps to keep the carbs lower.
Honey Almond Milk Cold Brew
Tall: 6 grams of carbohydrates
This cold brew is so tasty with a subtle flavor of honey. If you don't want to add the stevia and are looking for a more naturally sweet sugar, this drink is for you.
Honey Almond Milk Nitro Cold Brew 
Tall: 6 grams of carbohydrates
Nitro Cold Brew is naturally sweet because the "nitro" part means the coffee is infused with nitrogen, creating a sweet flavor without added sugar. The touch of honey adds just the right amount of sweetness while keeping the drink under 10 grams of carbs. Although similar to the regular cold brew, there is a noticeable difference with the nitro version of this drink.
Passion tango iced tea unsweetened with stevia, strawberry infusion and a splash of coconut milk
Venti: 9 grams of carbohydrates
This is a such a refreshing option for a hot summer day when you want something fruity. It taste like sips of low carb paradise!
Iced London Fog Tea With A Splash Of Cream And Stevia
Venti: 0-2 grams of carbohydrates
This creamy iced tea is a good option when you want a non-coffee pick me up that still feels comforting!
Last but not least…
Salted Caramel Cream Cold Brew
This drink contains 4 pumps of caramel syrup. Each pump of syrup at Starbuck's is equivalent to about 6 grams of carbohydrates. You can ask for 1 pump of caramel with almond milk and stevia. Also, you can totally modify this drink with the number of caramel pumps to how you prefer this drink; you can even count this as your carbohydrate source for your meal. However you choose to order it, you are now at least aware of the number of carbohydrates in your coffee based on your order.
Vanilla Sweet Cream Cold Brew
Tall: 9 grams of carbohydrates
This drink is creamy and subtly sweet. For under 10 grams of carbohydrates, it's the perfect low carb coffee drink without a ton of added sugar.
If losing weight living a low carb lifestyle without counting calories or being hangry is something you want to learn more about, I have a FREE training on exactly that. You get instant access to it if you click this link. It will bring you straight to the video and you can watch my step-by-step process that I teach my clients to lose weight, living a low carb lifestyle!