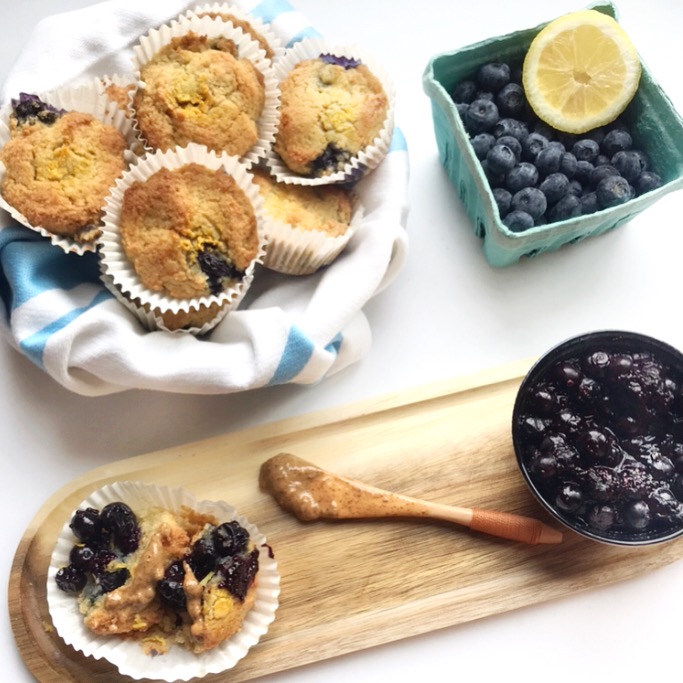 I have already gotten amazing feed back on these blueberry lemon zest muffins from friends and family! I was pleasantly surprised when they came out of the oven perfect on the first try (can't say that happens too often :p ).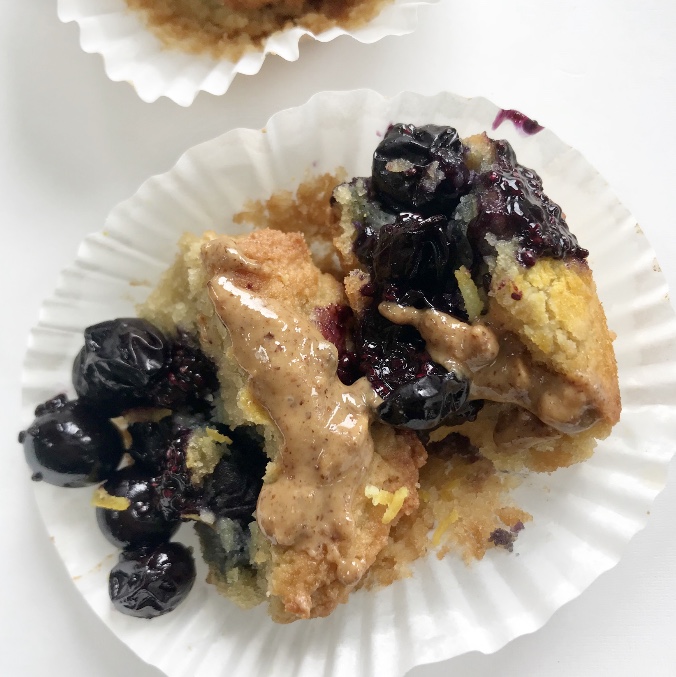 You would never guess these fluffy sweet treats are actually healthy for you! Not your typically sugary muffin with lots of empty calories. They are loaded with fiber, antioxidants, healthy fats, and some protein to keep you feeling refreshed. Enjoy them with some berry jam and almond butter or plain!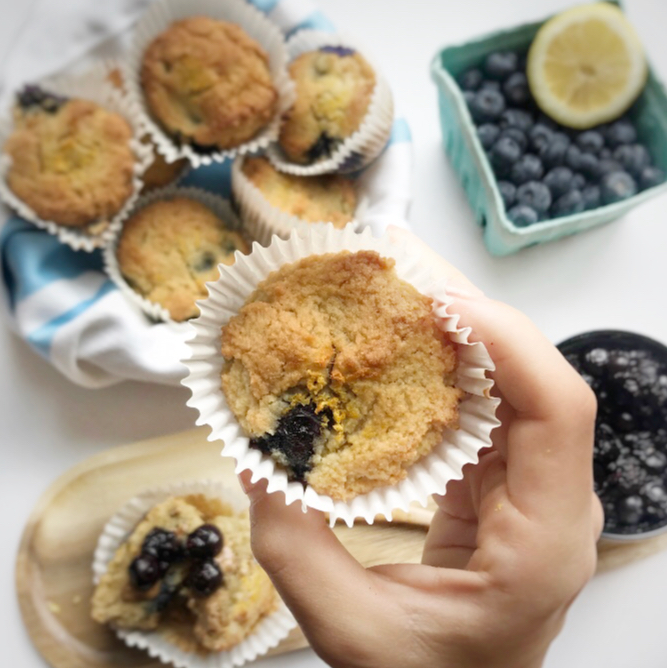 Blueberry Lemon Zest Muffins
Author:
Prep time:
Cook time:
Total time:
Ingredients
2 cups almond flour
2 Tbsp. monk fruit
1/2 tsp. baking soda
pinch sea salt
1/4 buttered flavored coconut oil
2 Tbsp. maple syrup
1 egg
2 Tbsp. lemon juice
2 tsp. vanilla extract
1/2 cup blueberries
Zest from 1 whole lemon (about 1 tsp.)- 1/2 mixed in with batter 1/2 sprinkled on top
Instructions
Pre-heat oven to 350 degrees F
Mix dry ingredients together (almond flour, monk fruit, baking soda, sea salt)
Mix wet ingreidents together (buttered coconut oil, maple syrup, egg, lemon juice, vanilla extract)
Add wet ingredients to dry ingredients (do not over mix)
Mix in blueberries and 1/2 the lemon zest
Line a muffin tin with oil or spray or use baking cups
Seperate batter into muffin tin (I use a ice cream scooper for less mess with this step)
Sprinkle the remainder of the lemon zest on the top of the muffins
Baked for 22 minutes or until golden brown / poke with fork to test if center is cooked
Let cool for 10 minutes and enjoy!
Notes
1. Can omit monk fruit and add an additional 2 Tbsp. maple syrup.[br]2. Can substitute buttered flavor coconut oil for regular coconut oil, ghee or butter.