In this post I have for you 15 of the best healthy holiday gift idea's for foodies in 2021 😉
Can you believe it's that time of year again?! If you're still looking for gift ideas for a healthy foodie, I got you covered 😉 I'm a healthy foodie myself and put together the best guide ever with either items I have or would definitely want (hope you're reading this mom!) hehe
Honestly, I'm usually am SO last minute with my Christmas shopping so it felt really good to get it done earlier this year. However, even if you haven't started yet you still have sooo much time. I mean I use to do it all the week of, so considering we have a few weeks left, you're good! lol
I made sure to do my best to include gifts that are of all different price ranges and also made sure (at the time of making this) they would all arrive before Christmas!
15 Healthy Holiday Gift Idea's For Foodies:
1. Ring Bandit 
I stumbled across the ring bandit on Tik Tok and have honestly wanted one since ever since getting engaged! You can put your ring in this cute and comfy wrist band while working out so it doesn't get ruined. You can obviously use this ring bandit for not only for engagement rings but any jewelry! They also have accessories for home keys, car keys and apple watches too (for both men and women).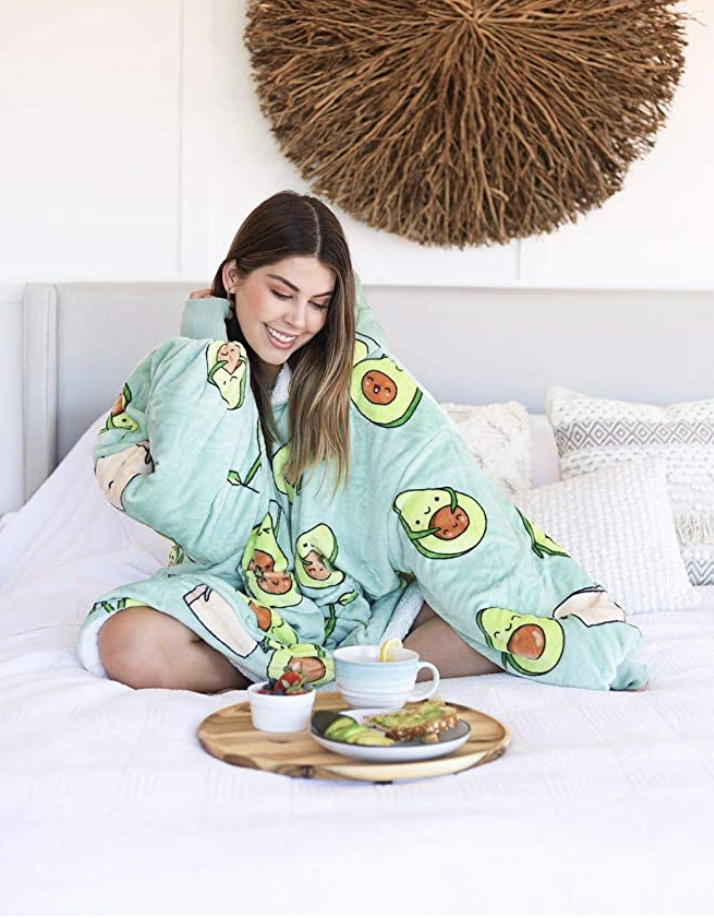 2. The Avocado Toast Oodie
What health nut doesn't like avocado toast? I may or may not have added this avocado toast Oodie to my amazon wish list so Dale (my fiance) can get it for me for Christmas! lol I mean who doesn't love walking around or lounging on the couch in a warm cozy blanket on a cold day? I sure do! They have so many other fun other patterns too like tie dye, harry potter, plant lovers and more.
UPDATE: The avocado toast Oodie now won't arrive before Christmas, but they have other patterns that will. There are also other brands on amazon like this that you can search for by searching "blanket with hoodie."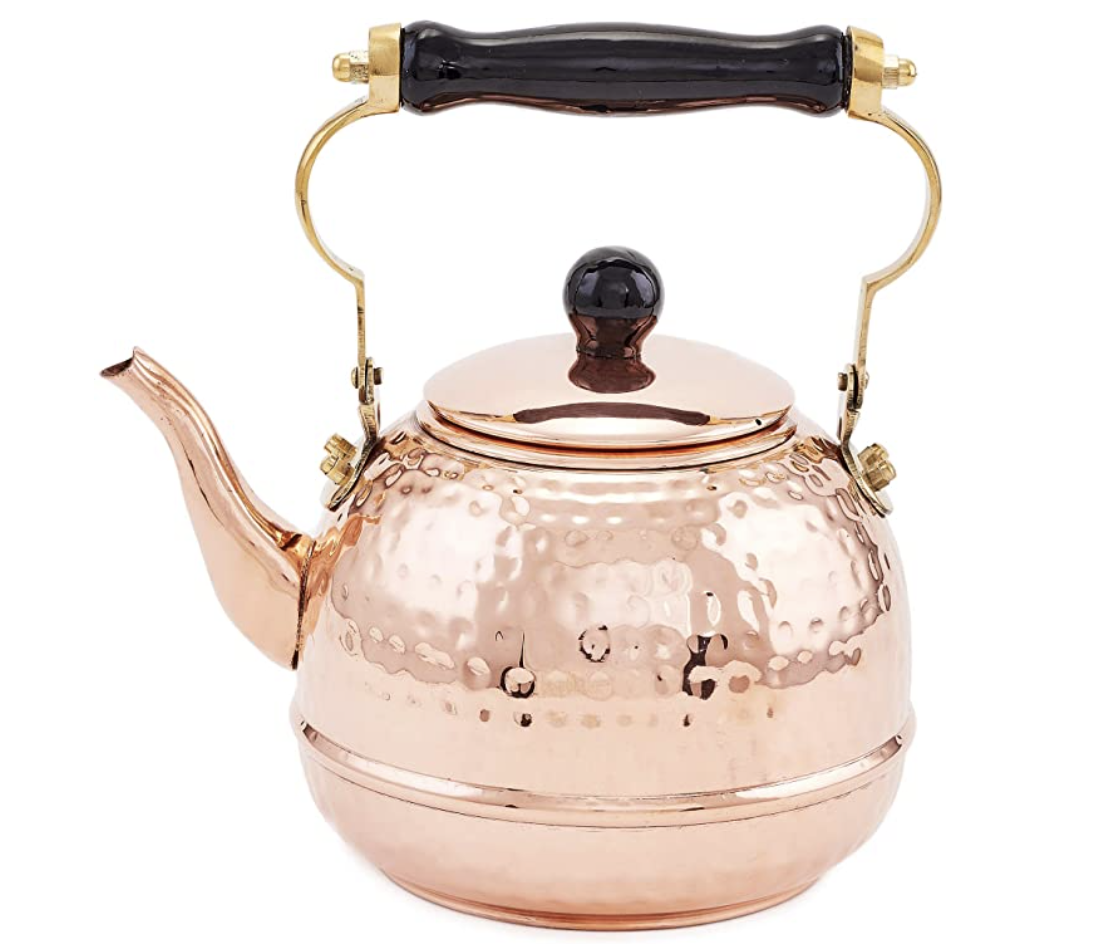 3. Tea Kettle
This rose gold tea kettle is such a great gift for any trendy babe who loves Tea. I actually have one just like this I got last year and I use it all the time. Plus, it looks super cute on the stove as decor!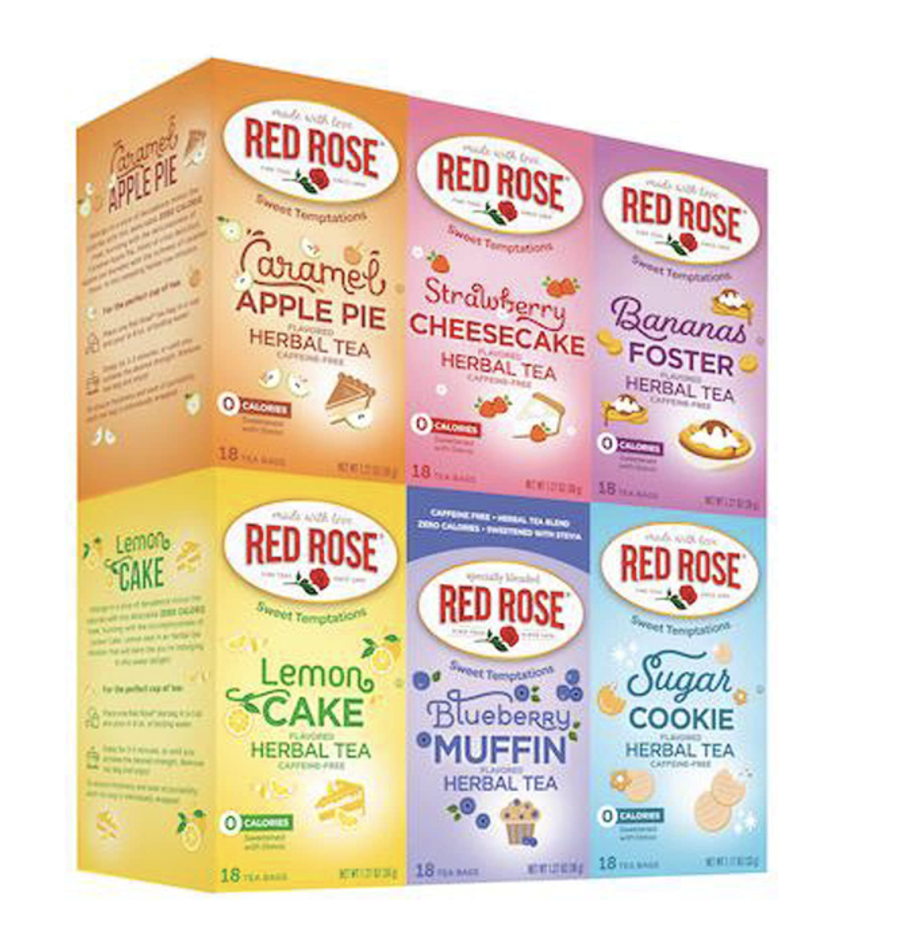 4. Dessert Tea's
These Red Rose Dessert Tea's can pair really well will the Tea Kettle or on it's own. Seriously, every person I have ever recommend this too (and I've recommenced these to a lot of people) LOVES them. They are naturally sweetened with stevia and literally taste like dessert in a mug! These assorted tea's are the perfect gift for any tea lover!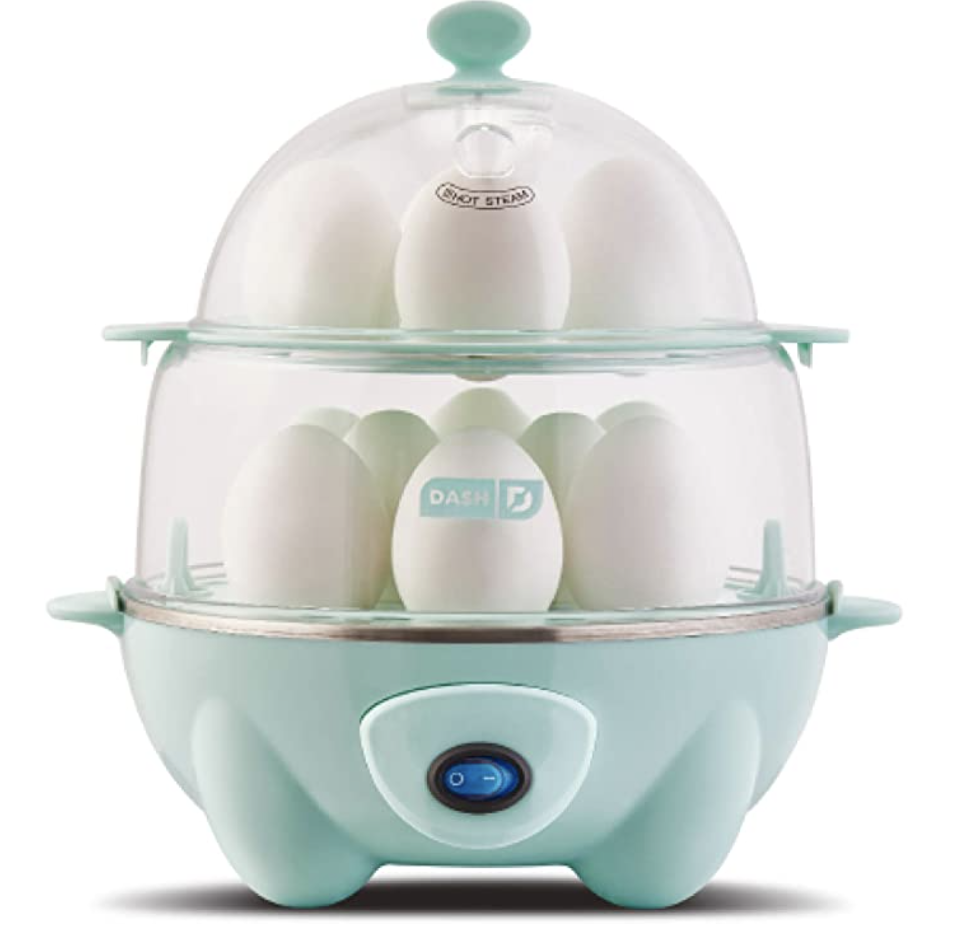 5. Hard Boiled Egg Maker
Dale and I use this hard boiled egg maker literally every single week so we always have an easy, high quality protein source on hand! I am super confident that any person you gift this too whose a health nut like me will absolutely love it and truly use it! I even got this for my dad and Dale's dad last year and they use it all the time so it's really the perfect gift for anyone. None of us have made hard boiled eggs in a pot since AND it makes them so easy to peel so this is a huge win!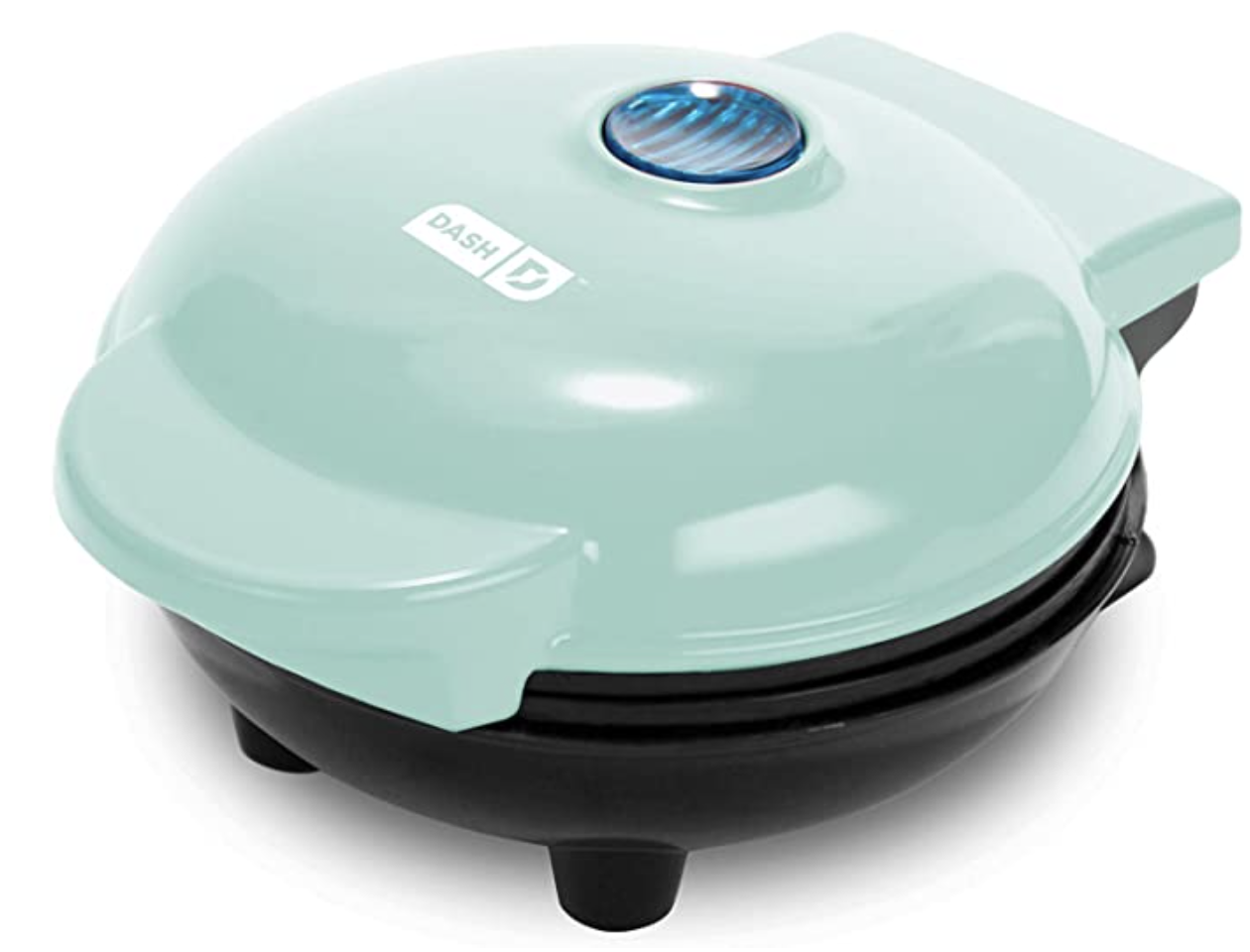 6. Mini Waffle Maker
This mini waffle maker is such a fun gift idea for any foodie! For less than $10 it make's a great gift for a work Secret Santa or Grab Bag! I have this one and got my mom one too and we both love it! You can also make Chaffles (cheesy waffles) with it as well – so perfect for keto / low carb lovers 😉
7. Water Bottle
A girl can never have too many water bottles but this is seriously the only one you will need! Hydro flasks are an amazing gift for people who might not splurge on a water bottle themselves but would absolutely love to have an incredible water bottle like this one. They are stainless steel (so no yucky chemicals) and of course reusable so perfect for someone who cares about the environment too. Reusable water bottles help us drink more water and just overall be healthier people. Everyone should have one so in my opinion, it's the perfect gift for anyone.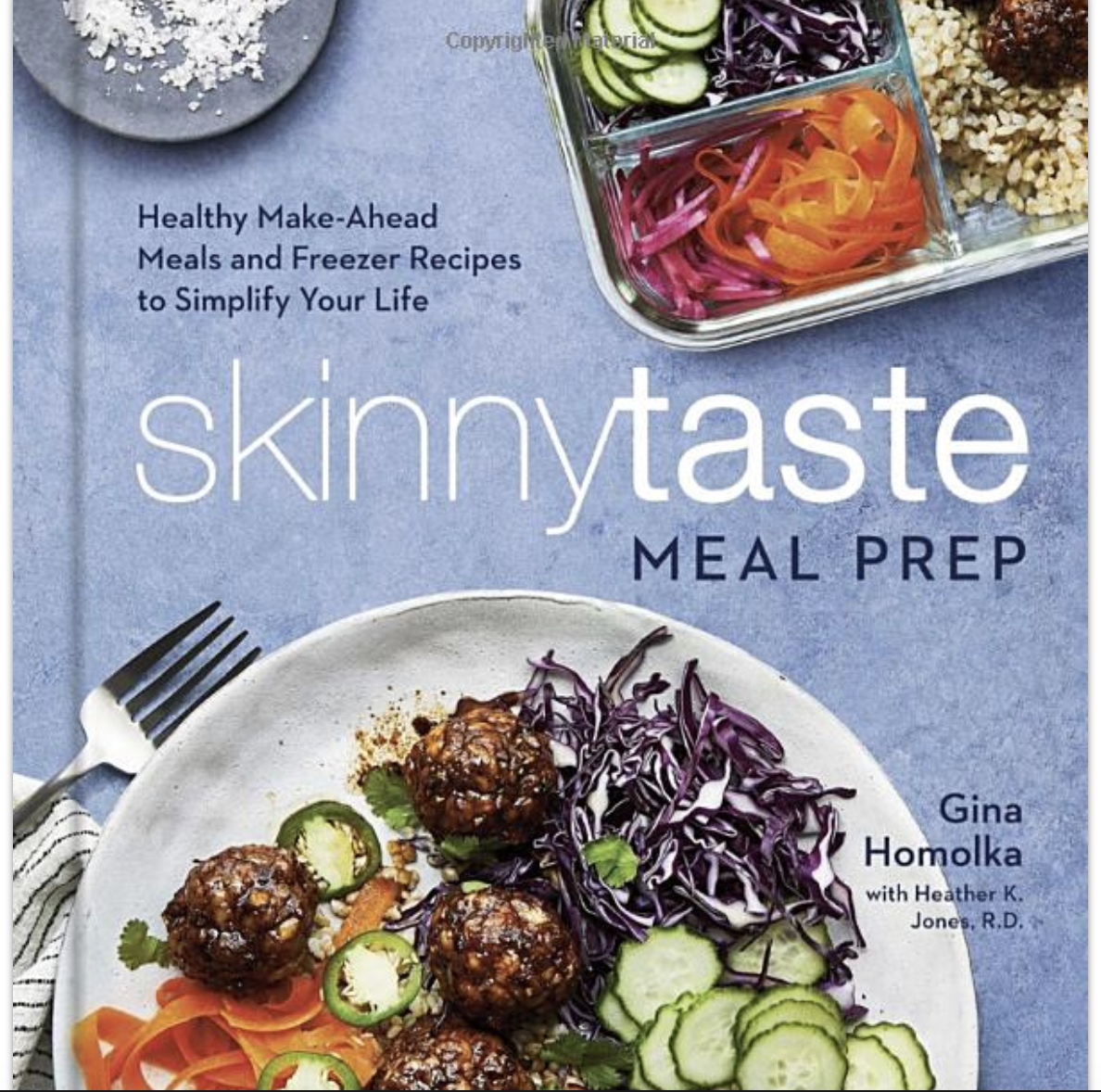 8. Cook Book
There are so many amazing cook books out there now for all different dietary patterns. I can't say I'm a huge recipe follower myself but from working with hundred of women I know manyyyy ladies are. As I was researching cook books I came across a bunch from Skinny Taste's that caught my eye. Skinny Taste's recipes are so easy, healthy and absolutely delicious (I've made a bunch from Pinterest) so I could only imagine how amazing her cook books are. She's one of my go-to's for looking up recipes online and she has so many amazing cook books to choose from that would be an amazing gift for any babe who loves cooking!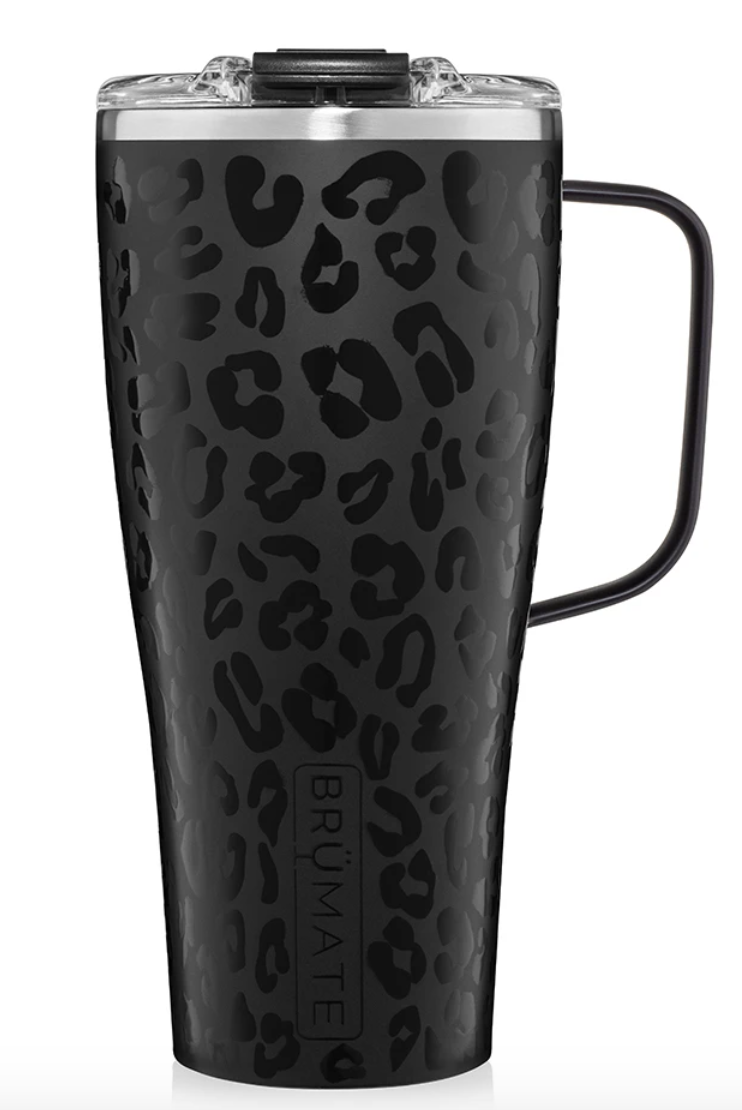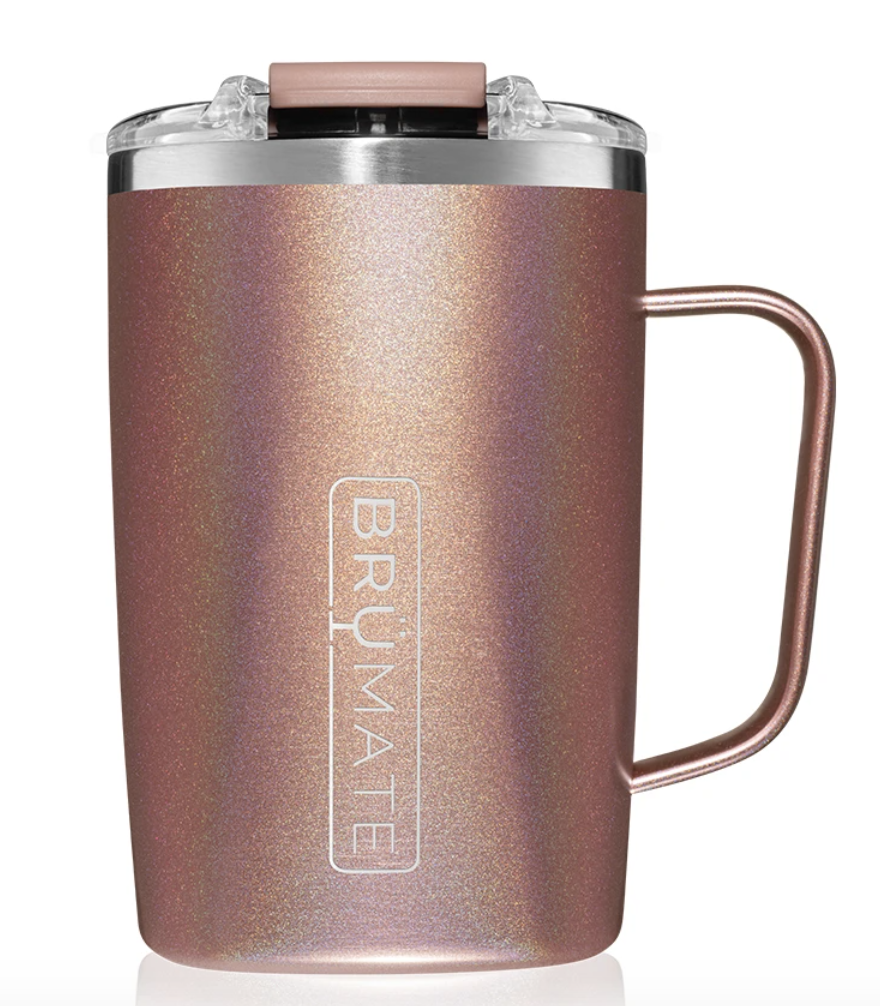 9. Brumate Coffee Mug
So I was watching the instagram stories of my favorite Bachelorette (Jojo Fletcher) and she basically convinced me that I needed one larger and one tall Brumate coffee mug, plus one for Dale. And then I got one for my dad for Christmas this year too. I wasn't kidding when I said I literally loved everything on this list haha. Anyways, what sold me on these Brumate Coffee Mugs is that the lid is vacuum sealed and it's the first 100% leak proof coffee mug on the market. Meaning, you can just throw these mugs in your purse and not have to worry about them spilling. How cool?! Also, I love how the tall mug has a handle but a smaller bottom so it can still fit into cup holders! Not to mention they're super freaking cute. These's are selling out quicklyyyy so if you want one for a gift (or yourself! hehe) grab one while you can.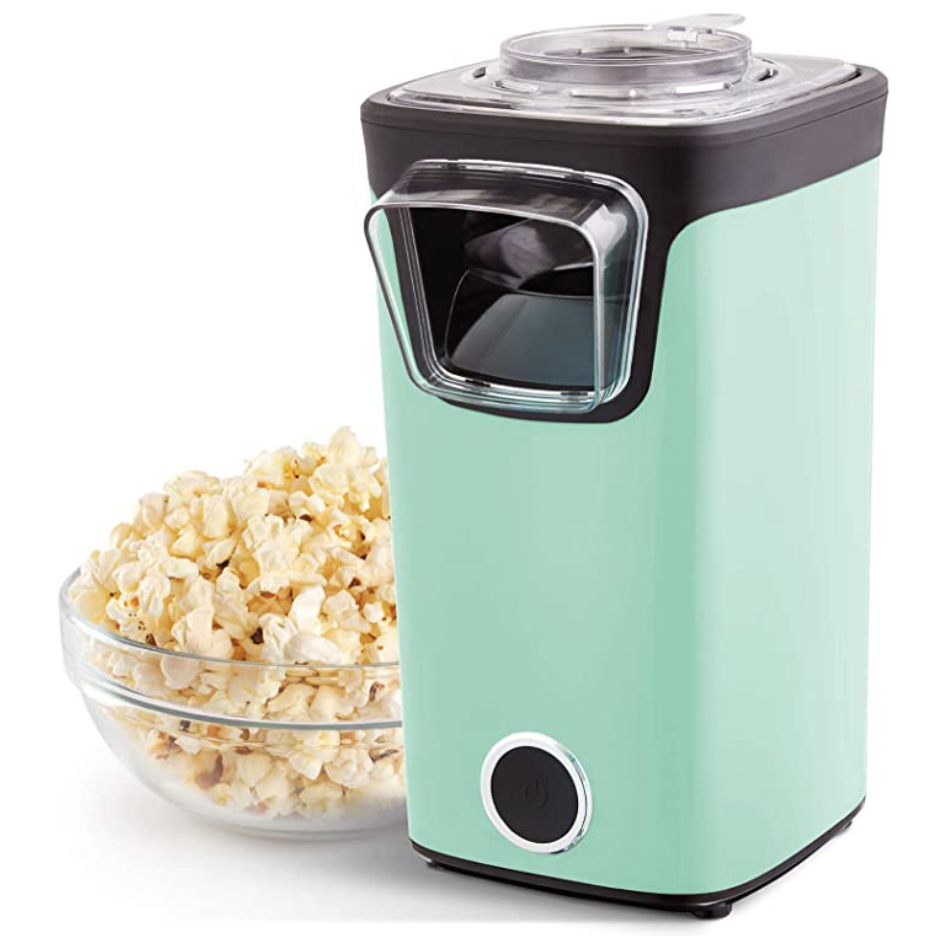 10. Popcorn Maker
Popcorn is honestly one of my favorite carbs of choices because you can have 4 cups for one serving! Not only is this popcorn maker perfect for small spaces, it's super cute and you don't need any oil for popping.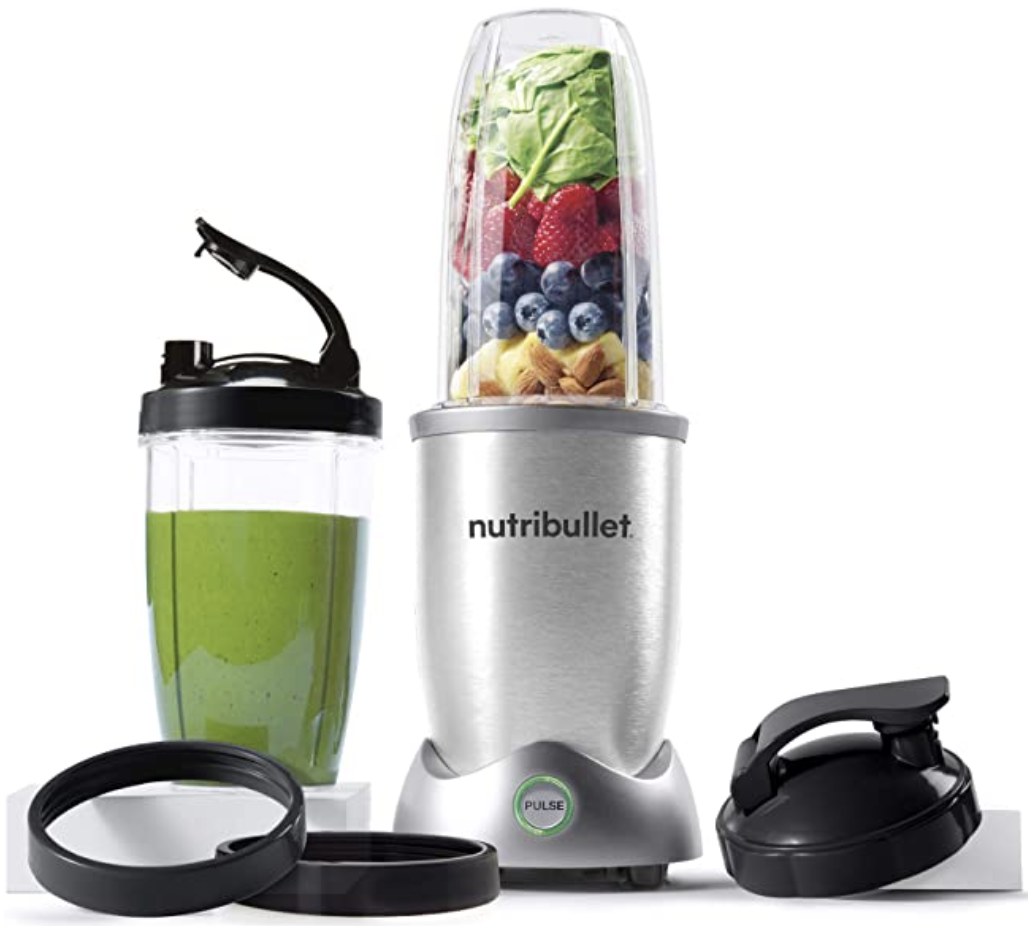 11. NutriBullet
Before I invested in my Vitamix I used my NutriBullet for years. It was the perfect first blender and was amazing for when I didn't work from home and was always on the go. I now still use it for when I travel because it's easy to pack with me in my luggage. Great option if you know someone is a smoothie lover and always on the go!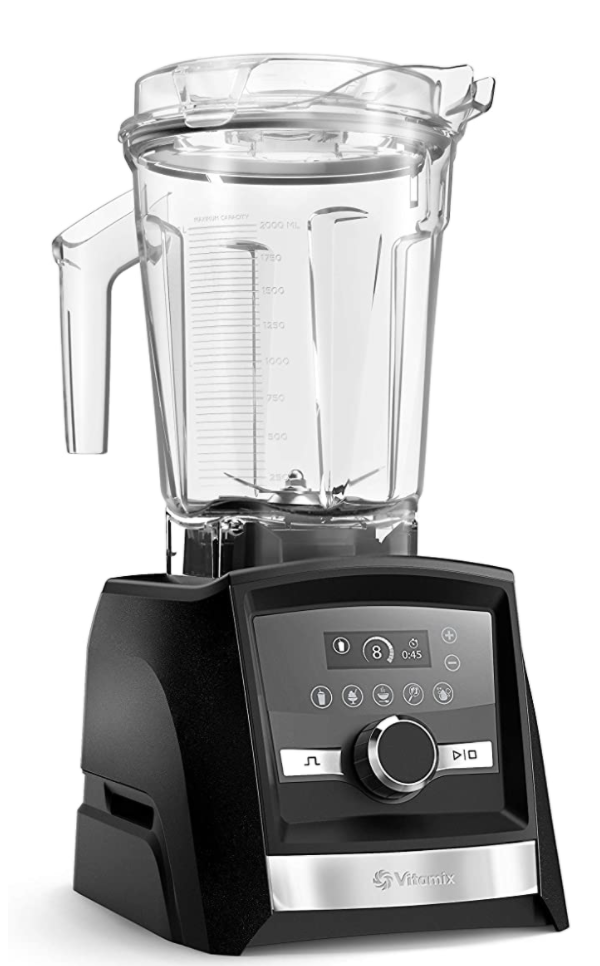 12. Vitamix ($175 OFF)
If you want to splurge a little bit and you know that special someone you are looking for a gift for is dyingggg for a Vitamix; this is your time to grab it. Vitamix has amazing deals right now and all the one's I've looked at so far will still arrive before Christmas. I was always fine with my Nutribullet tbh. However, Dale got me this exact Vitamix last year for my birthday and I have used it every single day since, if not multiple times per day.
I totally understand it's an investment appliance but in my opinion it's one that is totally worth it. I make a smoothie with it every morning and it tastes like I wen't to a smoothie shop! It makes my smoothie's so velvety smooth and I also use it for soups, dips, nut butters, etc! It one of those appliances where once you use it you can never go back! haha I think it's good to know too there customer service is incredible. Just make sure you purchase it from there website or from The Vitamix Store on amazon linked here (not another buyer). That way you make sure you have the 10 year warranty and you can utilize there customer service! This one pictured is the one I have but they have cheaper one's too are still amazing quality blenders and one that I'm confident any foodie would be thrilled with.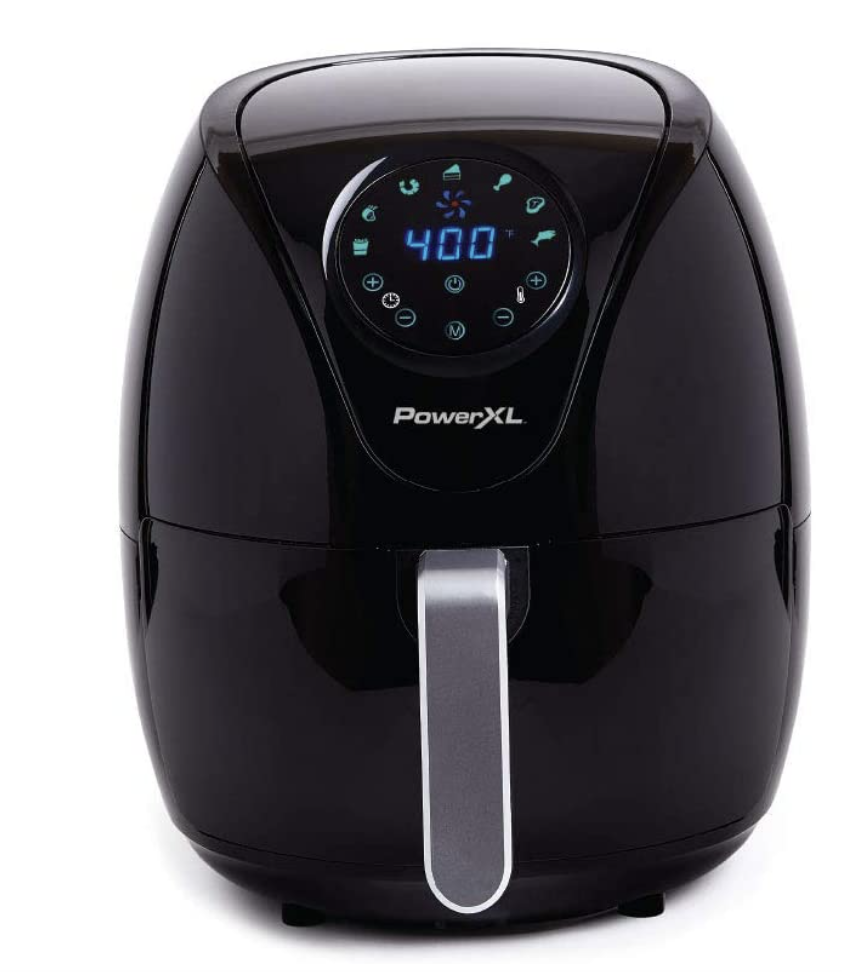 13. Air Fryer
Everyone loves an air fryer, even if they don't have one and don't know it yet! It make's eating healthy so much more enjoyable and easy. You can throw anything from chicken, fish, veggies and hard boiled eggs in an air fryer. This one pictured is the limited edition version of the one I have and is Amazon's Choice too! However, Amazon has sooo many different shapes, sizes, colors and options for different price points. So even if you just search on amazon "air fryer" you can choose the option right for your gift!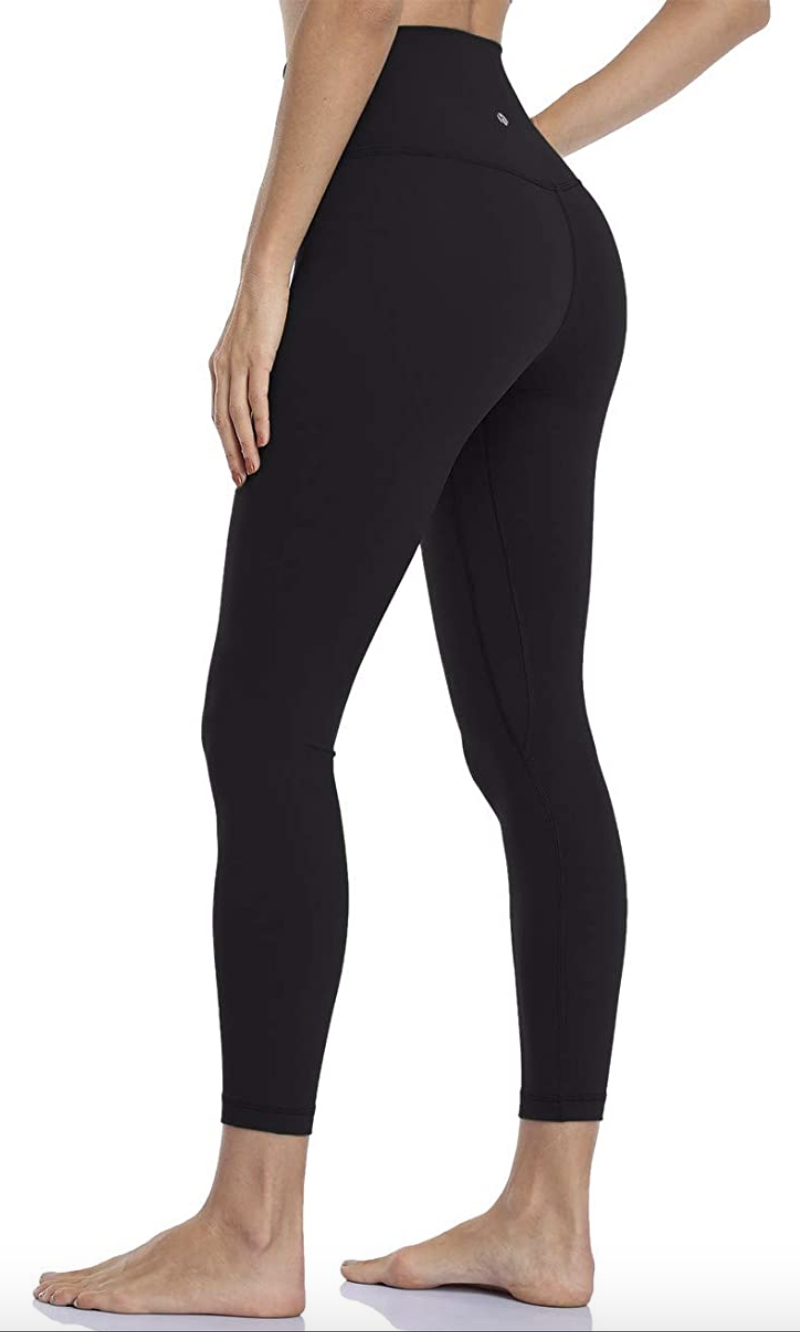 14.  Workout leggings
I just ordered these leggings last week and they are probably the most comparable to lulu lemon leggings that you will find on amazon but obviously at a fraction of the price. Obviously, lulu lemon is a great gift idea too! However, if you are looking for something at a lower price point these workout leggings are a great option. And let's be real, I wear "workout" leggings all the time with a casual (non-workout) outfit so they are multipurpose 🙂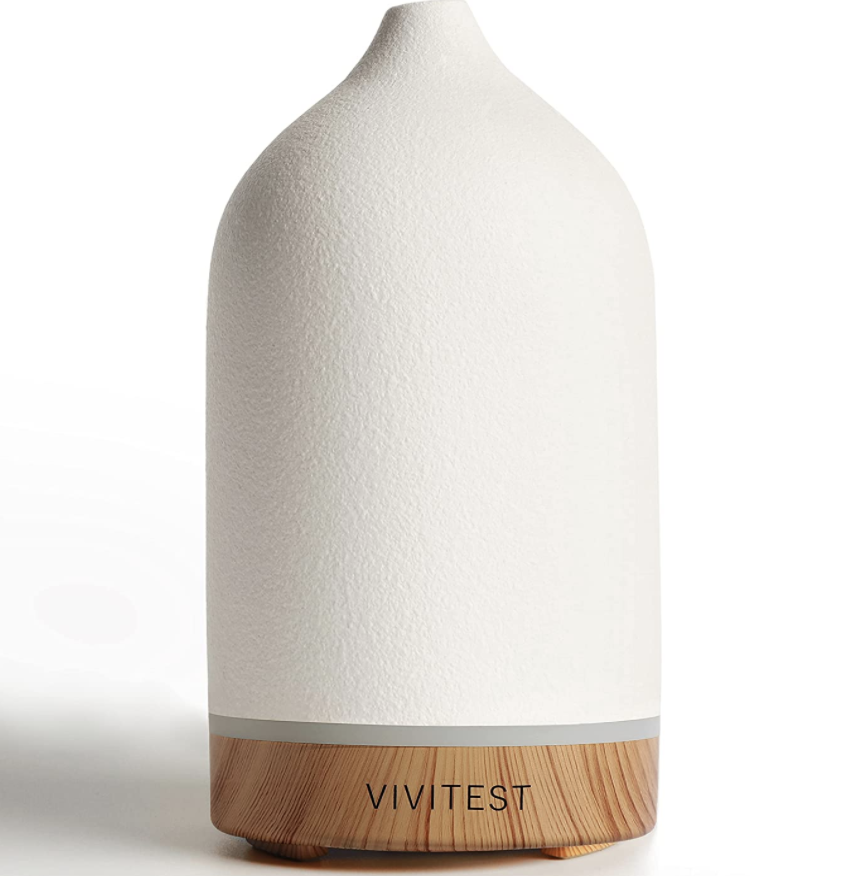 15. Aromatherapy Diffuser
A  aromatherapy diffuser is an awesome gift for someone who loves to relax and unwind with spa like items. This diffuser is so esthetically pleasing; it has a sleek look and since it's neutral it would look nice in most places. If you're looking to spend a little more too you can pair this with some essential oils on the side!
Hope you enjoyed my healthy foodie holiday guide! Also, for transparency some of these links may be affiliate links. Meaning, if you click on the link and purchase any of the products it would not raise the price for you but I would get a small commission. If you don't use these links, no worries at all! And if you do thank you so much for supporting my small business 🙂