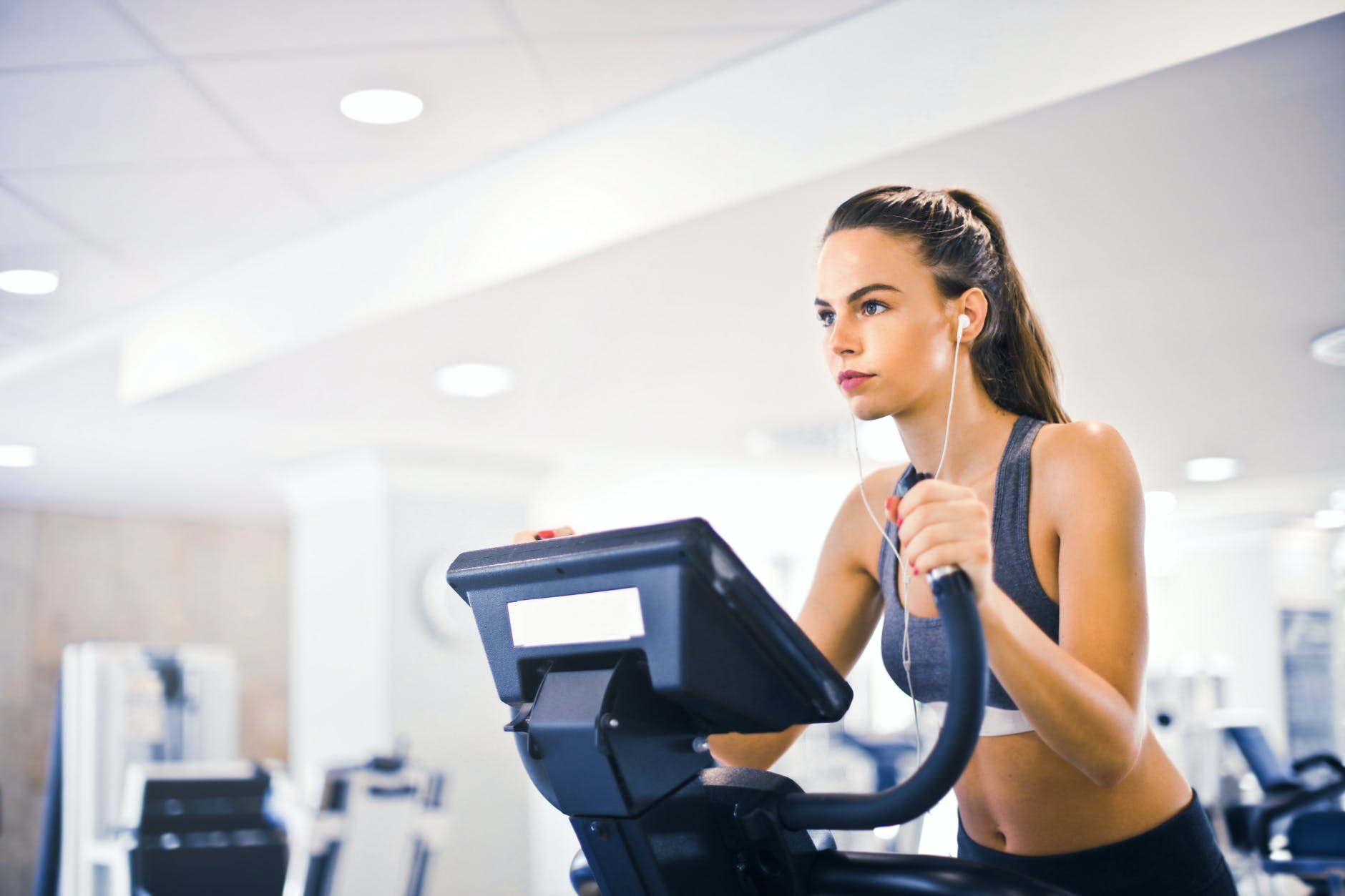 How do you get motivated to lose weight? If you keep telling yourself, "If I could just feel motivated again, I would be able to lose those next 10 pounds, or I'd be able to get my butt in the gym." Or maybe you find yourself constantly scrolling on Instagram, on Facebook, looking at other people's transformation photos. Hoping and praying that whatever motivation they had to make that happen would fall right in your lap so you could do the same thing too. I'm going to get really real with you, girlfriend. Because that's how I roll as a coach.
Do you really need motivation to lose weight? Listen, love, motivation doesn't happen by chance. It happens when you choose to let it happen. If you're just waiting for motivation to come upon you, you're going to be waiting for a really long time. And honestly, life is way too short to keep pushing your goals back because you haven't found your motivation yet. I'm not saying motivation's fake. I'm just saying it's extremely exaggerated and you create your motivation. So I'm going to give you a couple of my top tips today that are going to help you spark your own motivation again and keep it going throughout your weight loss journey.
The reality is there's going to be ups and downs that happen on the journey. And there's going to be points where you don't feel as motivated, but that's when discipline comes in and making goals and sticking to them and honoring those goals that you make for yourself. Because at the end of the day, you have to be your own best friend.
How to get motivated to lose weight-Tip number one: take small, actionable steps, but take action.
So often I find people overwhelm themselves with a whole list of things that they need to do, and it can be really overwhelming going into your weight loss journey, especially if you have a lot of weight that you're trying to lose.
Break it up to smaller, actionable steps and just focus on one to two things that you can do each week or each day that are going to move the needle forward so you can reach your goal. Because here is the key, action comes before motivation.
When you can actually start taking action, you get yourself motivated because what happens is you start to do things that make you feel good. Then you have a sense of accomplishment and then and you're seeing the results that you want to see. And then you get that momentum going and you want to keep it going. That's really the best way to actually spark your motivation by just doing, even when it feels a little tough.
Motivation to lose weight begins by taking action.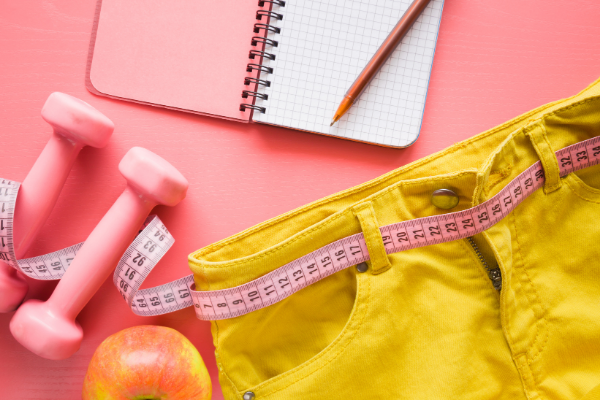 What I really encourage you to do is to stop a moment and think right now, what are one to two things that I can start implementing every single day for the next week or two to move me closer to my goals. And if your goal is weight loss, maybe for example, it might be to have two cups of veggies at lunch and dinner, or to hit 10,000 steps a day. Those are two really simple things. It's so doable.
And once you start to realize that you're getting those down pat, you're going to build a sense of achievement and accomplishment, and it's going to help you feel confident in moving forward with your plan, because then you'll realize, okay, I just did those two things. I can add another habit and I can make sure that I'm staying consistent with that. And then another one. And before you know it, weeks and months go by and you've built up all these healthy habits.
So take it slow, take it easy, but take action and decide that you want to go all in on this and that doesn't have to mean you do everything at once, but it means that you're going to be serious and you're going to commit and you're just going to start.
Tip number two is to make your weight loss journey more fun.
Let me just tell you something, girlfriend, if you're eating meals you hate and that you're literally gagging as you're trying to get down, or you're doing exercises that you truly don't enjoy, that's not sustainable. It's not going to last you very long and you're going to be able to do it until you can't do it anymore. Because you're so sick of it and you're so miserable in your day-to-day life that you just wind up giving up altogether. I'm a true believer you have to enjoy the process. You have to enjoy the workouts that you're doing and the foods that you're eating. The day-to-day life is what builds our consistency. Because first off, if you're not enjoying your day-to-day life, what is the point?
We're not living just to reach our end goal. You've got to enjoy the journey. You've got to make the journey fun because if you could make the journey fun and you can enjoy what you're doing day by day, it's going to be a lot more sustainable of a plan and you're going to actually be able to stick to it.
So for example, eat meals that you actually love. Use flavors that you actually love. I'm not saying that you shouldn't eat healthy nutritious foods. Obviously, I think that we should be doing that. At the same time, you could still make healthy food super delicious and flavorful. Let's say your favorite food is pizza. Great. Can we put that sauce and cheese on veggies and really make those veggies taste delicious so that you're enjoying eating them.
Don't do workouts that you hate.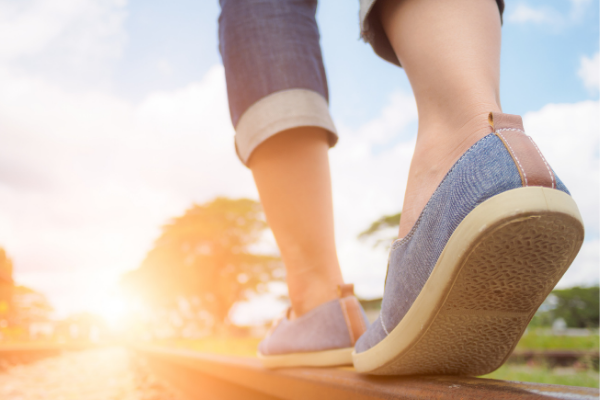 You hate going for runs. Awesome, don't. Go for a walk. I love walking, personally. That's one of my favorite exercises. Or maybe you take a Zumba class or a dance class. The funny thing is you actually really don't have to exercise that much for weight loss, but I think you should get your body moving. You should get your steps up, getting your 10k in. That's awesome. Doing something to move your body, to make you feel good. But whatever it is you do, just make sure you're doing something that you love.
If you dread something every day. I mean, what is the point? Even if it's getting you weight loss. Because the reality is whatever you do to lose weight is going to be really similar to what you do to maintain weight. So you want to make sure that whatever weight loss plan you're creating, you're loving the day by day.
The last tip I want to leave you with is really figuring out your why.
Do you still really need motivation to lose weight? Don't get me wrong. Vanity is allowed. You could want to feel better in your bikini and fit into your clothes again and want to lose 10 pounds just because you want to lose 10 pounds. That's totally okay. But I think attaching more meaning to it is so important to actually stick to your weight loss journey. Because the reality is that's only going to get us so far, but if you could attach that to why you want to lose the weight, why you want to be 10 pounds lighter, it really strengthens that relationship so much, or just gives you more of a reason to commit.
Two questions that you can ask yourself that I find are really helpful is how would your life be different if you lost those 10 pounds?
And what could you do that feel like you can't do now because of those 10 pounds? What are those 10 pounds holding you back from doing? So some things may be in addition to fitting into certain clothes and stuff like that. You have more energy, right? If you have more energy, you're not always tired and wanting to sit on the couch and you want to go out more. Maybe you're not arguing with your boyfriend because he wants to go do things, but you're so tired and you just want to lay on the couch. Or maybe you could save space in your head and be able to focus on so many other things in your life like school and your career, because you're not always stressing about your weight and stressing about getting dressed in the morning.
You'll live more of your life because you won't be holding yourself back from going to the beach. Although you love the beach, you want to go to the beach so bad. You don't feel confident in your bikini, so you don't go to the beach and you're not able to experience life, how you want to really experience it.
There are so many things that losing weight can do for you. If you want to lose weight, if you feel like it's going to make you healthier and feel better and happier. Then seriously, that's what I help women with. I'm all for it. But I think that there's this bigger meaning behind why you want to lose the weight. It's way beyond just the vanity metrics and really understanding what that is, is so helpful.
I've talked to women and past clients of mine that tell me they wanted to lose weight. And I asked them, "Why, why do you want to lose weight?" They're like, well, they want to be smaller, like I feel like I'd feel more confident. I'd be happier. Keep asking yourself why. Because then you'll get to the root of what that would actually do for you. And that's going to be much more motivating.
Another thing that I've found really helped me in my journey was thinking of how life is going to be different and better and visualizing that.
But also thinking about the things that you want to avoid. The reality is, we're much more likely to avoid pain than move towards pleasure. So thinking about the things that you really don't like, like that you're 10 pounds heavier. Maybe it's that you have lack of energy. That you're out of breath going up the stairs. Maybe that you don't feel confident and it's hard for you to get dressed in the morning and you're feeling stressed out and you just always are trying to hide your body.
Whatever the case may be. Write those things down. Because when the moments come, when it gets really hard, yes, I want you to think about that why, but I also want you to think of what are you moving away from. So often in weight loss we think we're giving things up. I'm giving up having that ice cream. But the reality is, you're gaining so much from giving up something in that one moment. So this comes in real handy when the going gets tough, cause it's going to get tough. When you feel like your motivation isn't there to keep you going, you got to think a little deeper. You've got to say out loud your why and why you're doing this and that's going to help you. So I hope that you found this helpful.
Motivation to lose weight will come with ups and downs.
We're going to have ups and downs on a weight loss journey. It's just part of the process. You're not always going to feel motivated and that's okay. But just remember the reason that you're doing this. Take those small steps that make the journey as fun as possible for yourself, so that you make this change sustainable, lose the weight, and keep it off for good and have fun living your life. Even during the process you deserve to feel great. You deserve to enjoy your life. Even before you hit your weight loss.
If you're interested in learning more about my low carb approach and how to lose weight, living a low carb lifestyle without counting calories, hangry, click the link in the description below. It's going to take you to a free workshop showing you exactly my step-by-step process to do just that. You got this, love, I'm rooting for you.