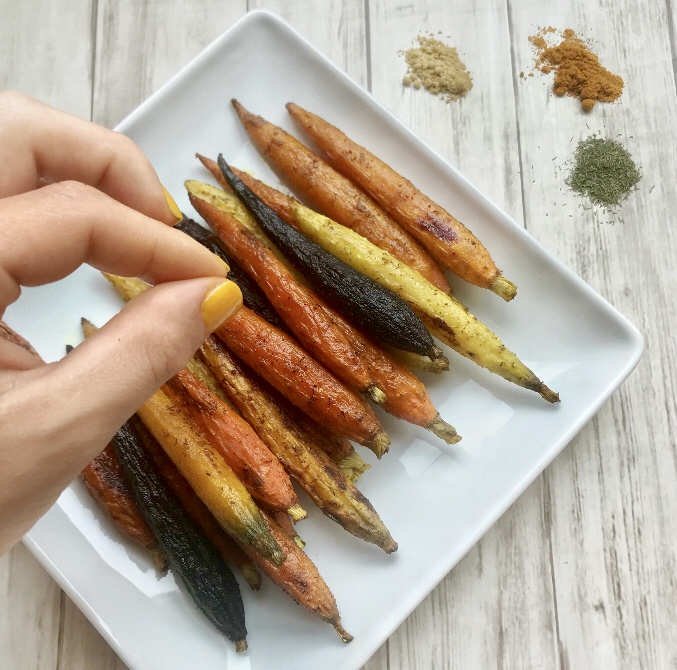 These turmeric ginger superfood carrots are the perfect side dish to any meal or great for a snack! They are so delicious, every time I make them they last for about 10 minutes before everyone eats them all up (unless hide them in the fridge for later or meal prep of course!)
Spices are an amazing way to boost the antioxidant content and flavor of your food! The turmeric in the recipe is a powerful antioxidant that helps reduce inflammation in the body. The pepper in the recipe helps to boost the absorption of the active ingredients curcumin in the turmeric. Ginger is a member of the Zingiberaceae and is actually closely related to turmeric. It is known to help with digestion and nausea. Hope you enjoy these delicious carrots as much as I do!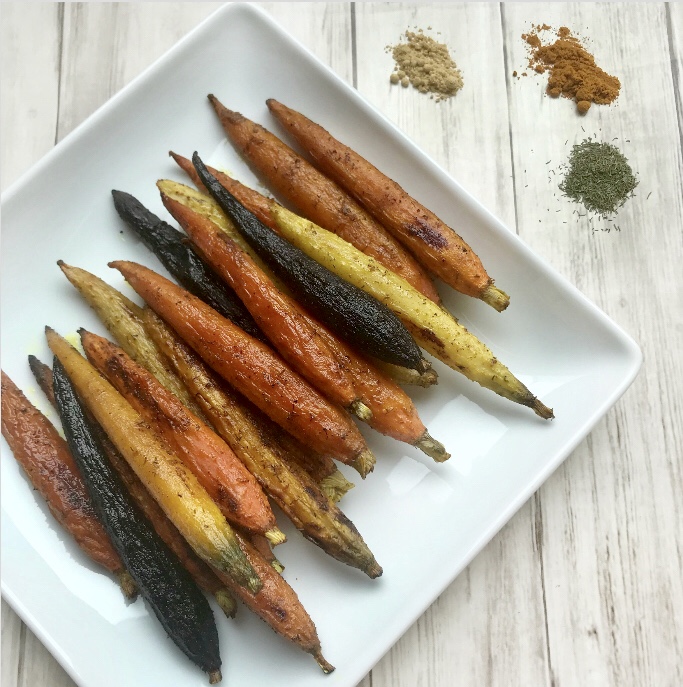 Turmeric Ginger Carrots
Prep time:
Cook time:
Total time:
Ingredients
1 16 oz bag carrots (I used multicolored carrots from Trader Joe's)
1 Tbsp. avocado oil
1 tsp. turmeric powder
1 tsp. ginger powder
1 tsp. dried dill (an use fresh dill)
1/2 tsp. garlic powder
1/2 tsp. onion powder
pinch sea salt
pinch of black pepper
Instructions
Pre-heat oven to 425 degrees F
Wash carrots and pat dry
Toss carrots in olive oil and seasonings
Bake carrots in the oven for 45 minutes
Enjoy!
Notes
Can substitute avocado oil for olive oil or coconut oil.