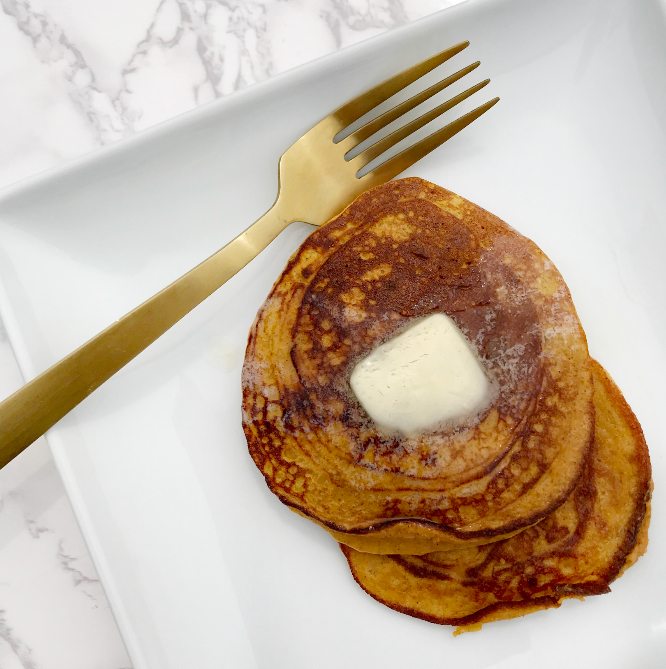 Collagen is the most abundant protein in the body made up of amino acids, which are basically the building blocks of protein. The four most abundant amino acids that give collagen it's unique functional properties are proline, hydroxyproline, glycine and arginine. These amino acids make up and support the structure of our hair, skin, nails, joints, ligaments, and more. Our body does create its own collagen; however, when our body is under stress or as we age our production of collagen starts to decline. Thats were supplementation of collagen may be beneficial.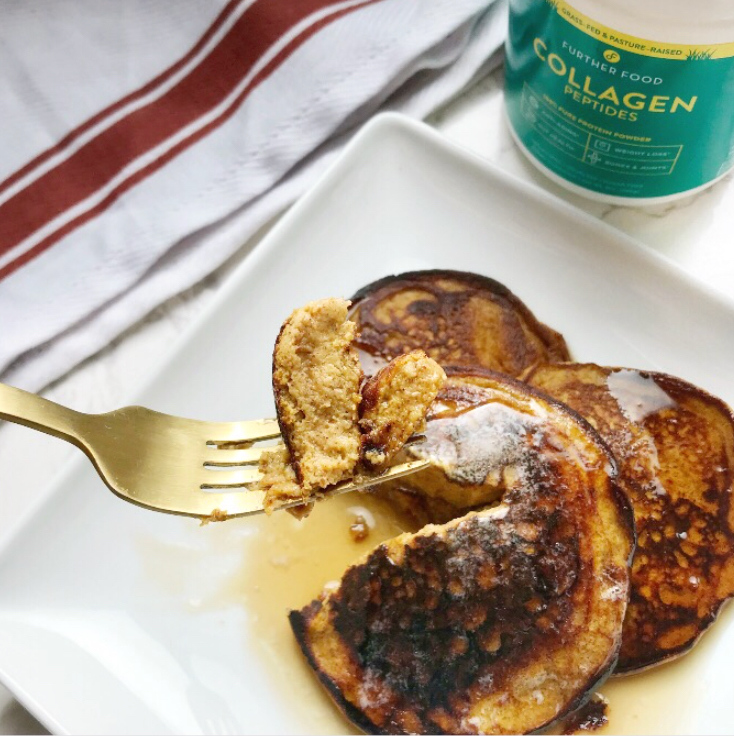 Some research suggests that supplementing with collagen may increase the collagen production in our body. One study showed that supplementing with collagen peptides led to a visible reduction in wrinkles and skin dryness as well as a significant increase in skim firmness after 12 weeks.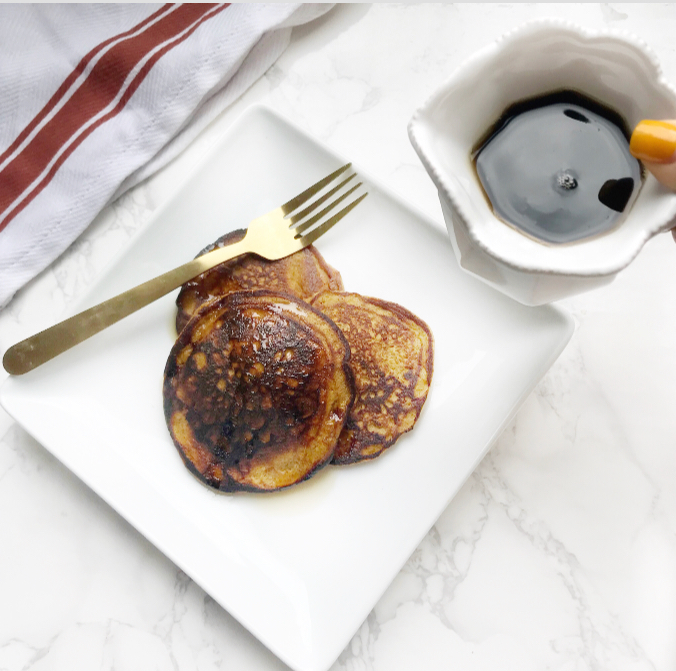 Now to the collagen sweet potato pancakes! These have been on repeat at my house this entire week. They are unbelievably easy to make and have only a handful of other ingreidents that you probably already have in your pantry. Not to mention they are delicious and versatile- you can have them sweet with maple syrup and almond butter or savory with avocado and an egg on top.
The best part about this recipe is that it contains the vitamin C (aka ascorbic acid) from the sweet potato needed in help with the synthesis or production of collagen! Meaning, the vitamin C in the sweet potato is going to put that collagen to work.
Collagen Sweet Potato Pancakes (4-Ingredients!)
Author:
Prep time:
Cook time:
Total time:
Ingredients
1 small- medium sweet potato
2 eggs
1 scoop collagen (I used Further Foods Collagen)
2 Tbsp. flax seeds
1 tsp. vanilla extract
½ tsp. cinnamon
pinch sea salt
oil, butter, or ghee for cooking
Instructions
Microwave sweet potato for 3 minutes or until soft
Let cool for 5 minutes and remove skin
Add all ingredients to a blender and blend until combined
Heat a skillet on medium heat and add oil, butter or ghee
Pour 2 Tbsp. on skillet for each pancake
Heat pancakes for a few minutes on each side until golden brown (will not bubble like your typical pancake)
Top with desired toppings and enjoy!