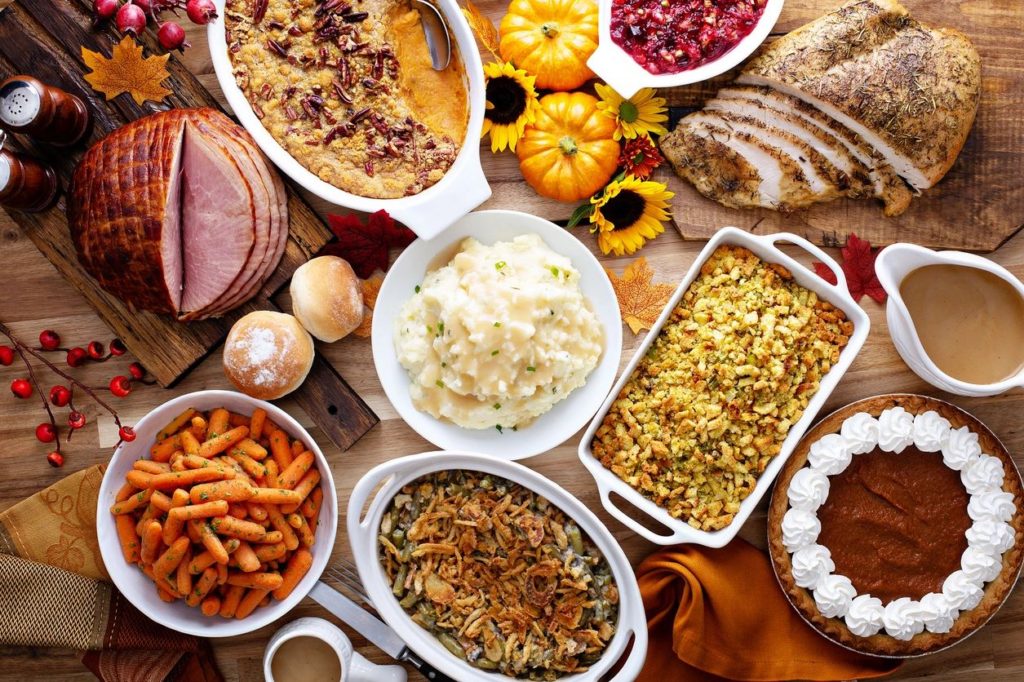 How many times have you told yourself this year I will be "good" for the holidays. I am going to workout Thanksgiving day before your gym closes and I will try to control myself around the stuffing and pumpkin pie!
But let's fast forward to what actually happens: it's Thanksgiving morning and you sleep in because work has been craaa and you tell yourself ehh it's a holiday I'll go to the gym tomorrow (even tho you already know that won't happen because you have plans to go shopping with your friend for black Friday.)
So instead of the gym you decide to just skip breakfast and wait till Thanksgiving dinner to eat so you can save your calories. You finally arrive at your aunts house and before you even step in the door your cousin is shoving her fun pumpkin spice themed cocktail she's been working on all day in your face and all you can think is "how many calories is this going to be?"
You start taking a few sips and realize how freaking hungry you are. So you tell yourself you'll grab a few crackers and cheese until dinner is served but that wind up turning into a few crackers and cheese AND a handful of chips, 3 stuffed mushrooms and obviously another pumpkin spice cocktail!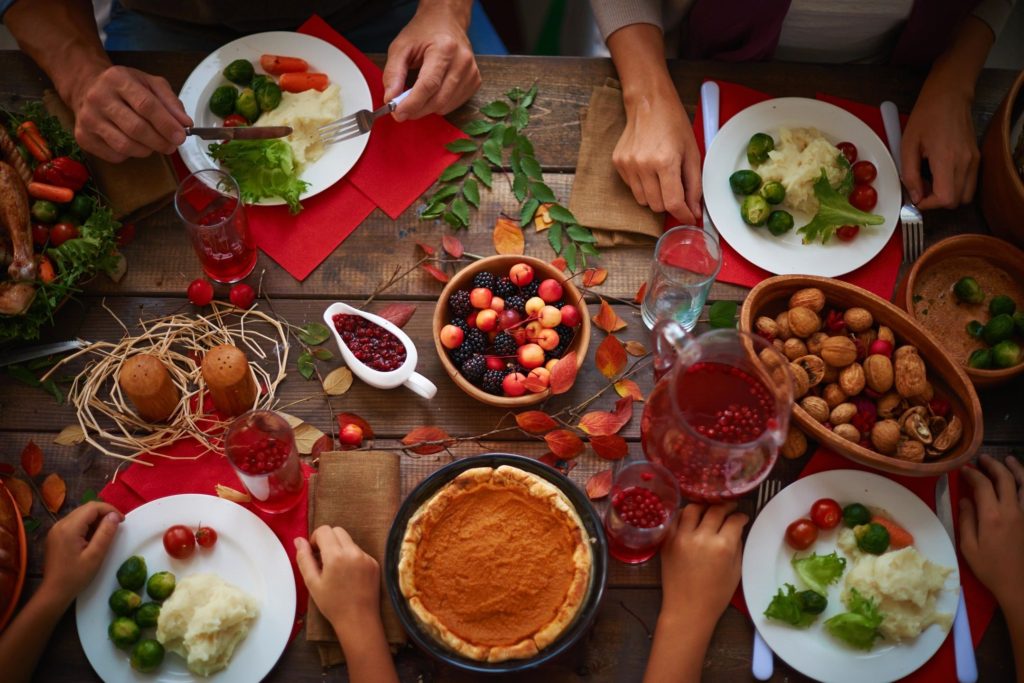 By the time you sit down for dinner you feel completely out of control and can literally hear a voice in your head tell yourself STOP as you start pilling scoops of stuffing, mashed potatoes, cornbread, candied yams and cranberry sauce (that you don't even like but F it) on your plate.
At this point you've already came to the conclusion your day is ruined and you'll just start over with your diet next Monday after all the craziness. This makes you feel better when the dessert comes around and you think to yourself how you just NEED to try a little bit of everything.
By the end of the night you feel sick, tired, bloated, defeated and mad at yourself for not sticking to your plan and being "good" like you said you would.
What if I told you, that was EXACTLY how I would feel every thanksgiving. I felt SO out of control with my food choices and completely defeating after telling myself the same story year after year and not sticking to the promises I set out for myself.
If this is you, I understand and I have a way out. And that's what I'm going to share with you today. How I went from leaving thanksgiving dinner feeling like a failure to feeling like a freaking rockstar keeping the promises I made to myself and continuing to crush my goals.
Tip #1 Set your intention
Going into the day with a positive mindset is always the first step. What you believe will be, will be! If you believe it's going to be a shit show like every other year then it will be. But if you believe this year CAN be different, then it will be. And I absolutely believe everything happens for a reason and there is a reason you are reading this right now 🙂
So remember, if you want something you never had before you need to do something you've never done before. Besides all the other tips in the post I know you will implement you need to start with setting your intentions and believing in yourself.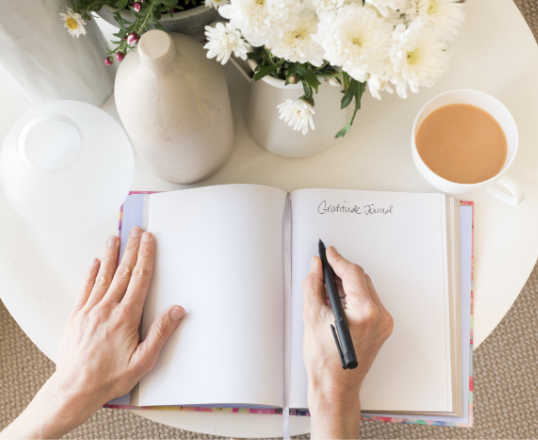 The morning of Thanksgiving I want you to imagine how you want the day to go. I imagine it will look a whole lot different than the beginning of this article where you wake up and go to the gym or walk your pup to move your body because you love it. Then you eat a nice satisfying low carb smoothie and read a book to relax a little. After that you make a healthy side dish to bring to dinner to make sure there will be a great veggie you can have there. Then you have a snack and leave for your family's house. One you get there you walk in the door and kindly decline your cousins pumpkin spice cocktail cause it really doesn't sound very worth it to you- don't worry I wont tell her ;). You actually get there and to your surprise it's been 30 minutes and you have't even thought about food since you fueled yourself well throughout the day and feel in control. You're smiling, laughing, talking to family members. You're positive vibe, smile and happiness is contagious to everyone around you. You sit down for dinner and don't feel compelled to reach for all the carbs. Instead you happily fill your plate with lots of veggies, some delicious turkey and a few sides you really want to try.
You leave the party feeling so accomplished and proud of yourself for finally keeping the promise you made to yourself. It felt incredible to feel in control and not leaving the dinner feeling like you are 9 months prego.
Envision this and write it down. This is important because when you do this you are tricking your brain into feeling more comfortable in that setting. Visualization is powerful so use it to your advantage!
Create a mantra that you can go back to throughout the night. Something that you say to check yourself. For example mine is … you got this girl! But you set an intention for what resonates with you and makes you feel like a badass chick about to crush her goals!
Tip #2 No saving calories!
Beautiful, for the love of god, please if you take anything from this article… DO NOT SAVE YOUR CALORIES. If you do this, I can confidently promise you, you are setting yourself up for failure. This is NOT the day to test out if intermittent fasting could work for you love! This will be the tip that helps you going into your delicious dinner feeling in freaking control babayyy!
Make sure to start off your day with a bomb low carb breakfast following my formula:
Protein: 20 grams
Fat: 1-2 servings
Veggies: optional but always recommended 😉
Skip the carb for today!
Some examples may be:
Smoothie (protein powder, nut butter, spinach and unsweetened vanilla almond milk) Check out my insta for lots of smoothie recipes!
Veggie omelette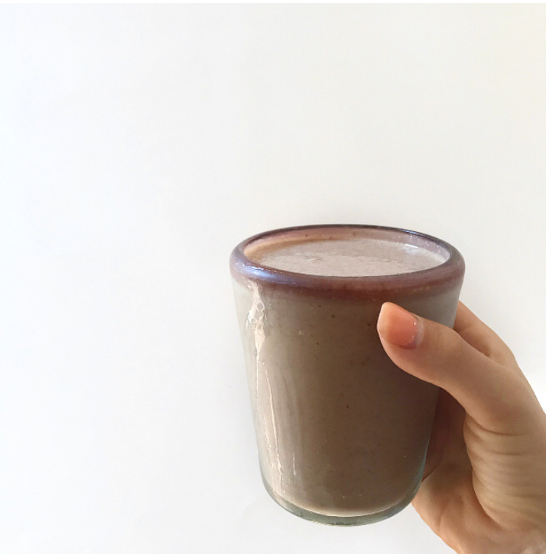 Depending on when you ate breakfast and when dinner is, you may need lunch too! If not then I would def still recommend a snack before your meal. Make sure these are both protein, fat and veggie packed!
Tip #3 Plan your plate
Do save your carbs: I hinted at it in the last tip but although I do not want you saving your calories for thanksgiving meal you can save your carbs! Let's get real, Thanksgiving dinner for most babes is all about the sides… potatoes, candied yams, stuffing, cranberry sauce, corn bread, desserts, the list goes on! Since this meal will most likely be more carb heavy than your typical meal I would save them for dinner!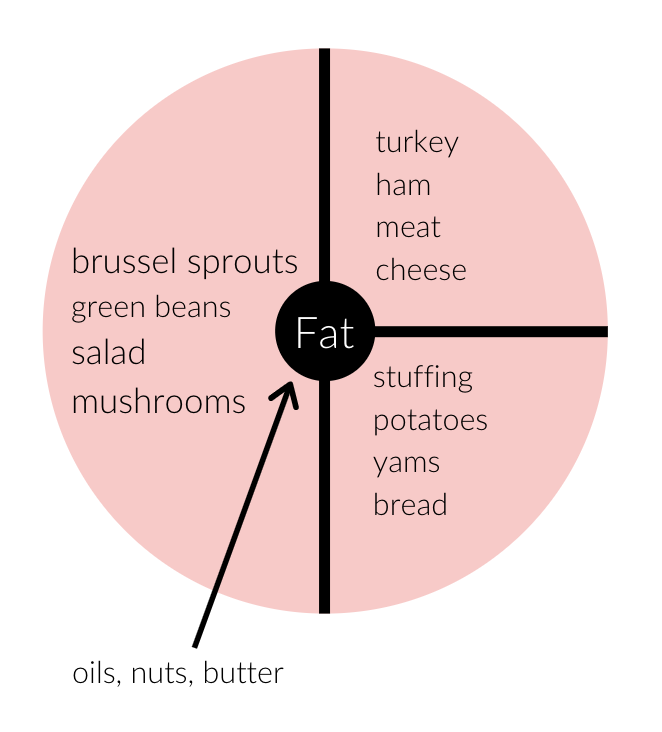 So what should your plate look like?! Ideally, you want to keep it balanced with ½ your plate veggies, ¼ protein, ¼ carbs and I wouldn't worry so much about the fat because that will be in most of the dishes for these more indulgent meals!
Tip #4 Be mindful
Something I really love to teach to my 1:1 coaching clients is how to listen to their body and their hunger cues. So there are a few thing I have in mind for this tip…
Only have your worth it carbs
Simply put, If you don't like it, don't eat it! I don't your prob mind blown right now haha, JK but you may be saying to yourself, duh Heather that makes sense but I can't even tell you how many ladies I speak to that tell me they literally eat things that they aren't even enjoying just because it's there! So if you like it go ahead and enjoy it and if not push it to the side!
Use the hunger scale
The hunger scale is a scale you can use with a spectrum from 1-10, 1 being RAVENOUS and 10 being, well like your typical Thanksgiving dinner stuffed (before this year anyway!)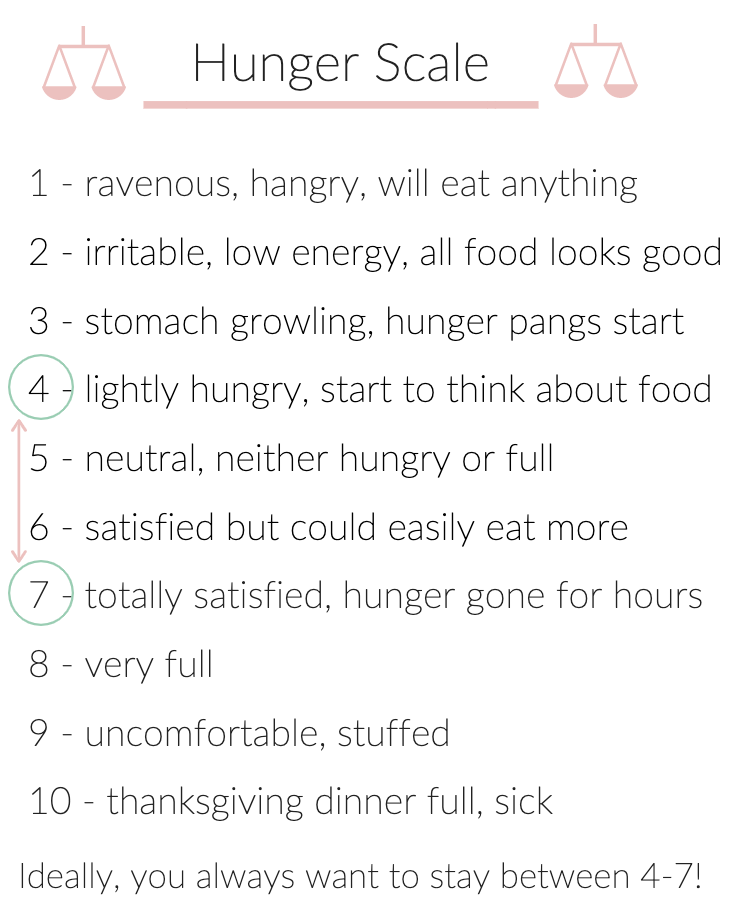 Ideally, you want to stay between a 4-7, so do this this you are going to make sure you eat throughout the day and check in with yourself when you are ½ way done with your meal to see where you stand!
Tip #5 Deal with the food pushers
Ugh ok so food pushers are those people (whether they mean well or not) that persuade you to make food choices that you don't necessarily want to make!
These are those people who are saying " why don't you just have a little more or "ayy just have a little fun, it's only cake."
Unfortunately, we cannot control what people say but the good news is you can control how you respond!
Many times these people are projecting their own issues onto you. They most likely wish they could make the choices you are making and so they would feel better if you indulged with them!
I think the best way to go about this is by simply saying no thank you, I'm good and then changing to subject to something else. For example, how was that vacation you went on it looked amazing on Facebook or how's work been?! People love talking about themselves so they will most likely be happy to change the subject 😉
At the end of the day you need to advocate for yourself and make the choice you want to make so you feel your best! You have to be your own best frandddd girlie!
Hope this was helpful for you! Check out my cauliflower stuffing recipe that was an absolute hit last year here and I will DEF be making it again!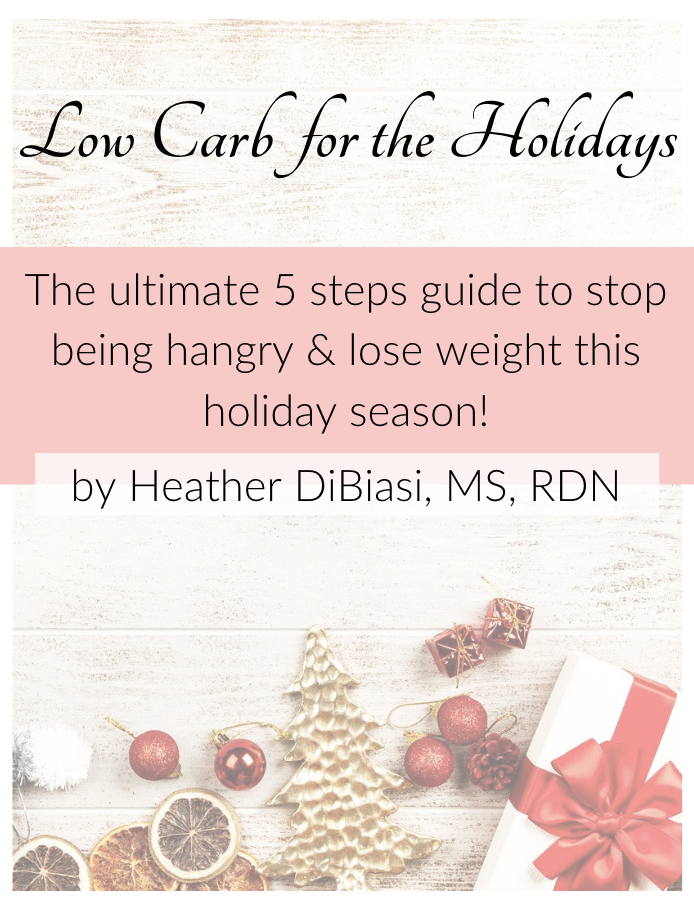 P.S. Click HERE to grab my Low Carb for the Holidays Guide and hope you have an amazing Thanksgiving <3