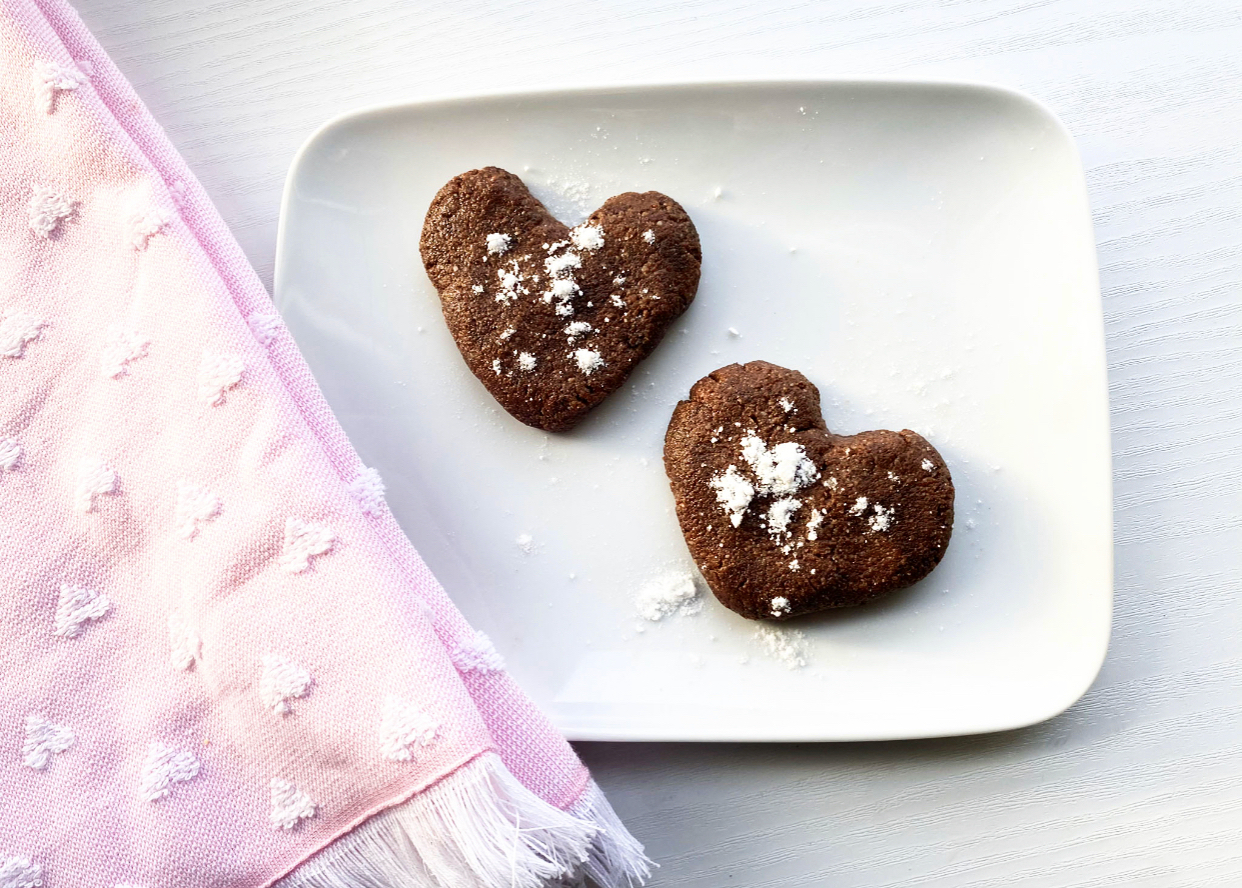 These heart shaped low carb brownies are the perfect treat to make for valentines day (or any day TBH)!
I am so excited to share with you how to make them. But first, I wanted to ask you a questions…
Are you stressing out about chocolate on valentines day because you're trying to lose weight with low carb? If so, I want to help you stress less about it because it is truly nothing to worry about. 
Whether you want to make my heart shaped low carb brownies for valentines day or you want some real deal chocolate, you can have whatever it is you want!
Yes, making brownies like this will be a little more nutritious and filling. However, regular chocolate can fit into your plan to and I want you to know that.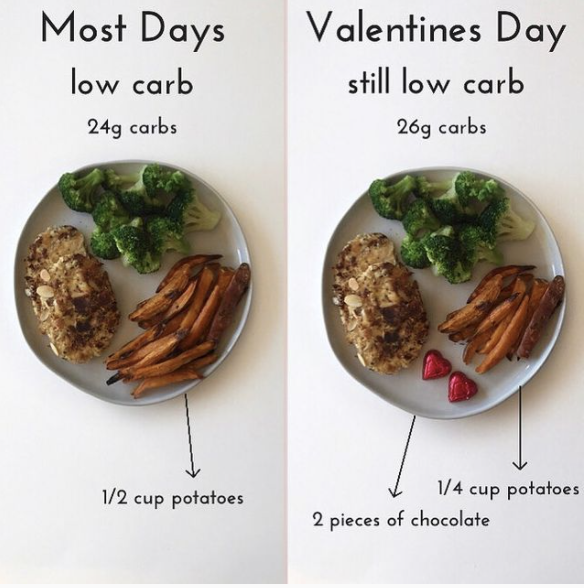 If you do want to eat some regular Godiva chocolate or whatever kind your heart desires you totally can. I just recommend using it as a carbohydrate source for the day- it's that simple.
Most days we want to choose carbohydrates that are from whole foods and packed with fiber.
However, it is totally ok if some days we want a more fun carb like chocolate or candy.
But whether you are having sweet potatoes or candy they are both basically carbs so that's how you are going to want to count them as!
If you are looking for a low carb chocolate my favorite brand to recommend is Lily's chocolates. They have all the flavor but are sweetened with stevia instead of sugar!
I hope you enjoy this easy and decant low carb brownie as much as I do. If you try it out defiantly let me know, I would love to hear what you think!
Makes 2 servings
Ingredients:
2 Tbsp. butter
2 Tbsp. sugar free chocolate chips
8 Tbsp. or 1/2 cup almond flour
2 Tbsp. monk fruit sweetener 
1 Tbsp. cacao powder
Directions:
In a microwave safe bowl heat up butter and chocolate chips for 30 seconds. Remove from microwave and stir together until it creates a chocolate syrup with no chocolate chip chunks.
Then add in other ingredients until it forms a dough. Separate dough into two parts and form a heart shaped brownie. Place brownies on a microwave safe plate and place in the microwave for 25-30 seconds MAX.
You can either eat gooey like this with a spoon or wait until it hardens for a more fudgy brownie you can pick up. To speed up the hardening process you can place in the fridge. Enjoy!
If losing weight living a low carb lifestyle without counting calories or being hangry is something you want to learn more about, I have a FREE workshop on exactly that. You get instant access to it if you click this link. It will bring you straight to the video and you can watch my step-by-step process that I teach my clients to lose weight, living a low carb lifestyle.
Ok, time to share with you my favorite low carb brownie recipe so you can eat something healthy but that taste decadent this valentines day!