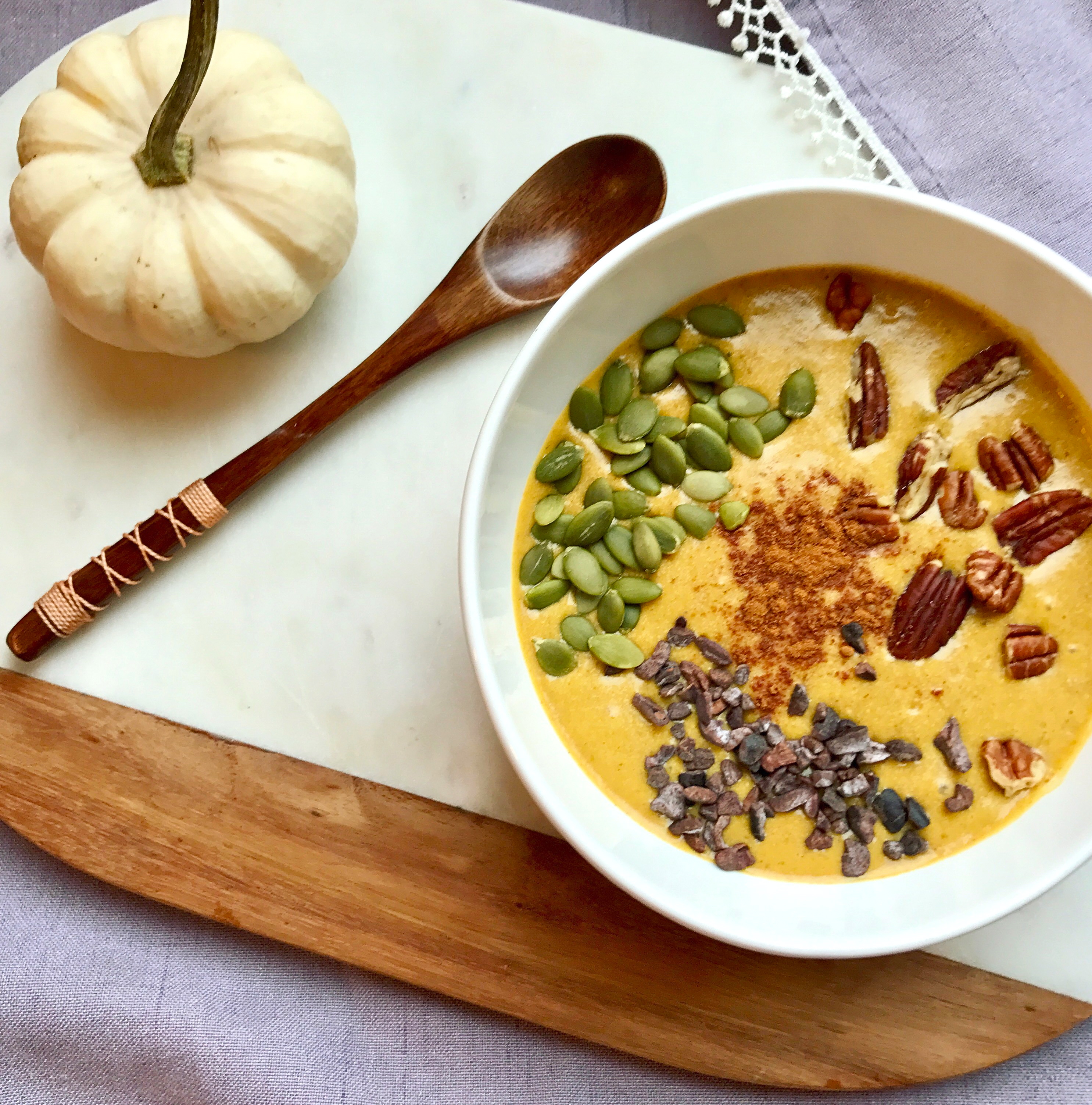 Sweaters, scarves, booties, and pumpkin everything… it is official the start of my favorite season! Well at least it will be by the time you are reading this =]. Now fall wasn't always my favorite season and I also wasn't always a fan of pumpkin. But now I genuinely LOVE the fall and all fall foods including pumpkin too! Ik I'm a little late on that bandwagon, but nonetheless, I'm here now.
In honor on my favorite season beginning, I am going to put up on the blog one new fall recipe a week for the the next 4 weeks! So make sure not to miss out on these cozy and flavorful treats.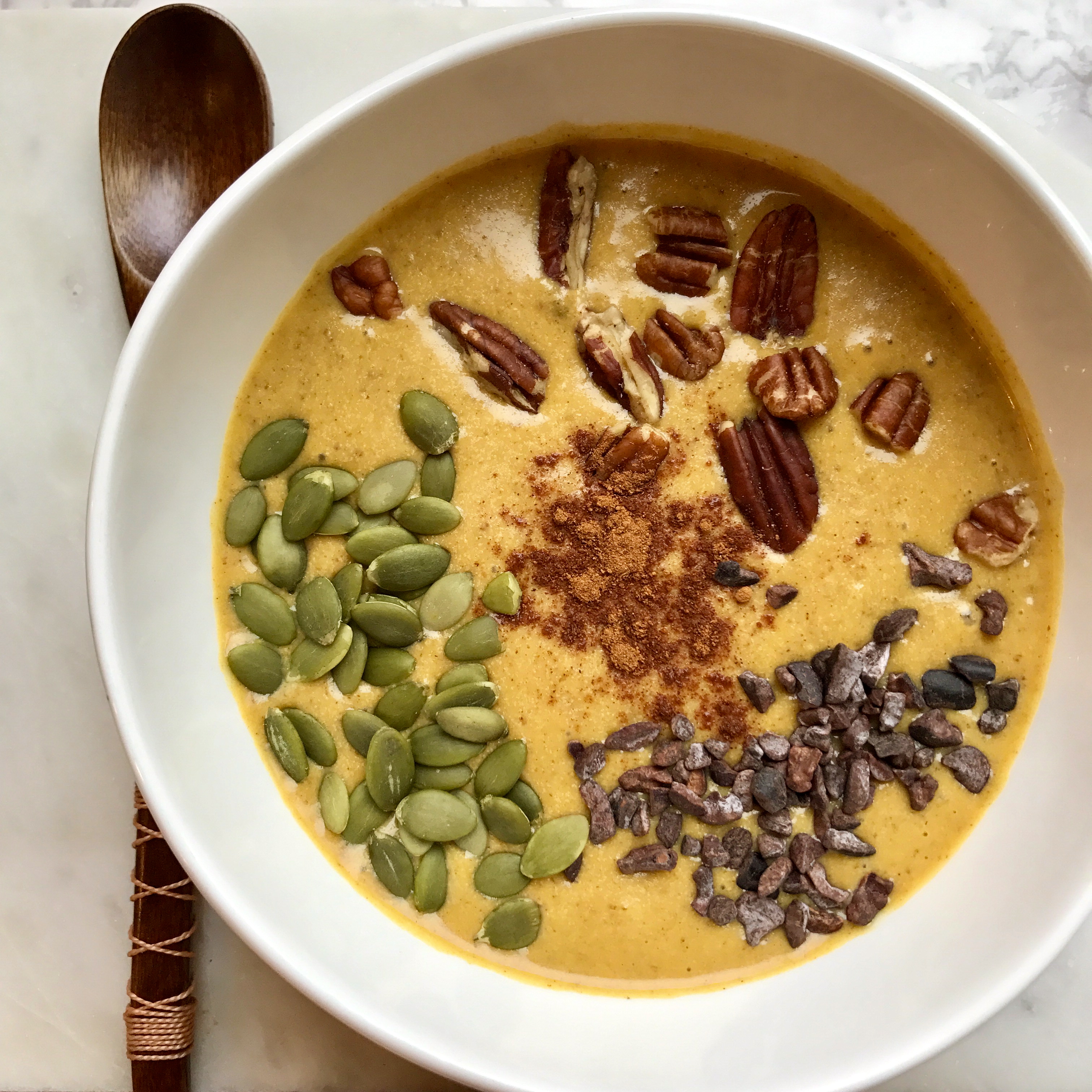 This recipe was a must for me because I absolutely love smoothies/smoothie bowls for breakfast. So when fall started creeping around the corner I new I had to make a fall smoothie to make my mornings that much special and still incredibly nutritious and easy. BTW I preferred this smoothie bowl a little cool but more like room temperature, which sounds weird but trust me it works with the pumpkin flavor and thickness of this smoothie bowl!
I hope you enjoy this recipe as much as I do.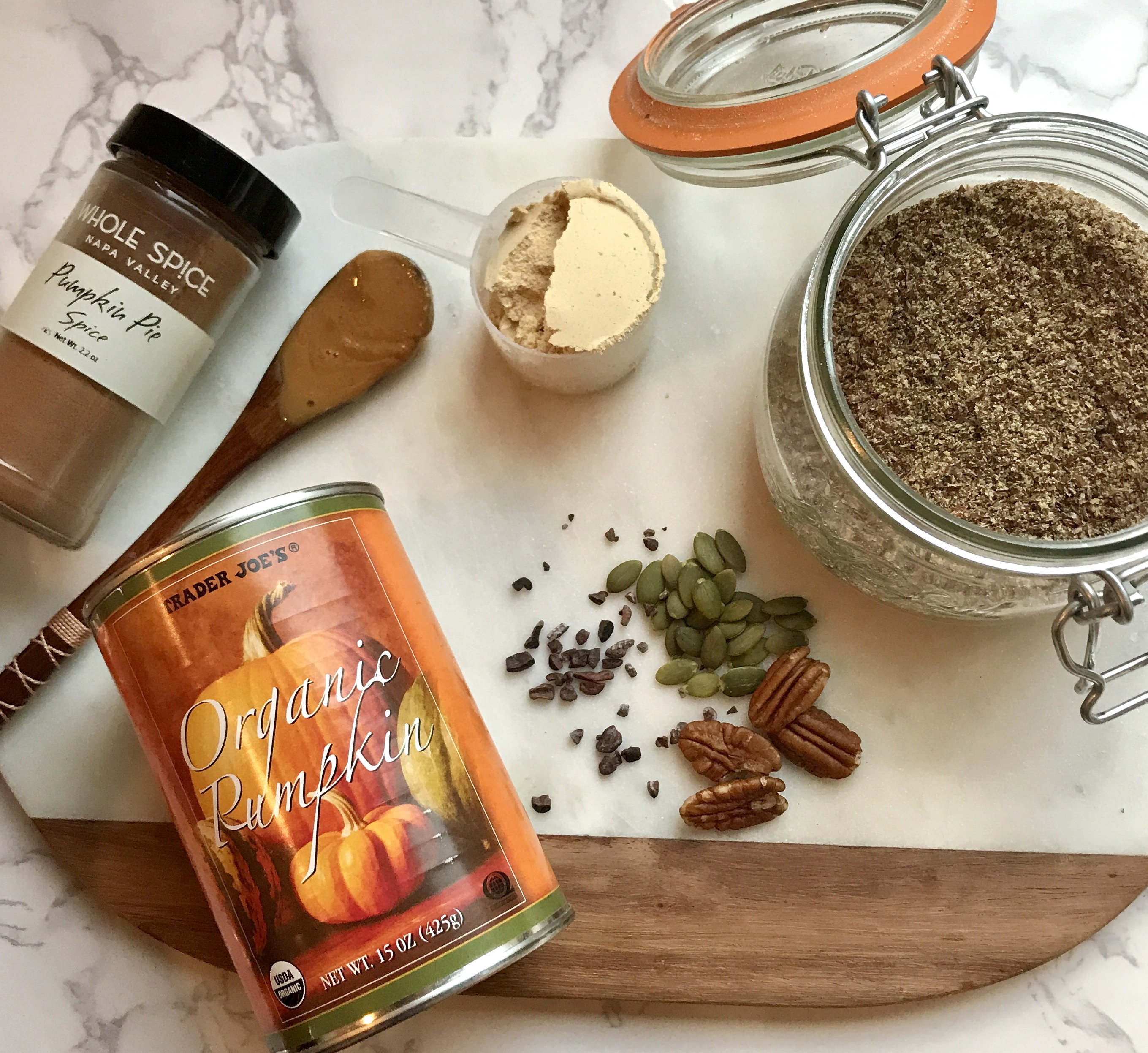 Ingredients:
1/2 cup unsweetened almond milk
2 heaping Tbsp. pumpkin (I use canned pumpkin from Trador Joe's)
1  Tbsp. Cashew butter
1 scoop of vanilla protein powder (FYI if you do not have vanilla protein powder it will not be sweet so try adding banana or sweetener of choice)
1 Tbsp. Flax seeds
1/4 tsp. pumpkin pie spice
1/4 tsp. cinnamon (is in pumpkin pie spice, but extra b/c why not? =])
1/4 tsp. vanilla extract
Toppings: cacao nibs, pumpkin seeds, pecans, and a few dashed of pumpkin pie spice (optional, but highly recommended)
Directions:
Just blend all ingredients together in a blender. Top with pumpkin seeds, pecans, cacao nibs, and a few dashes of pumpkin pie spice. And Enjoy =]
With Love,
Heather