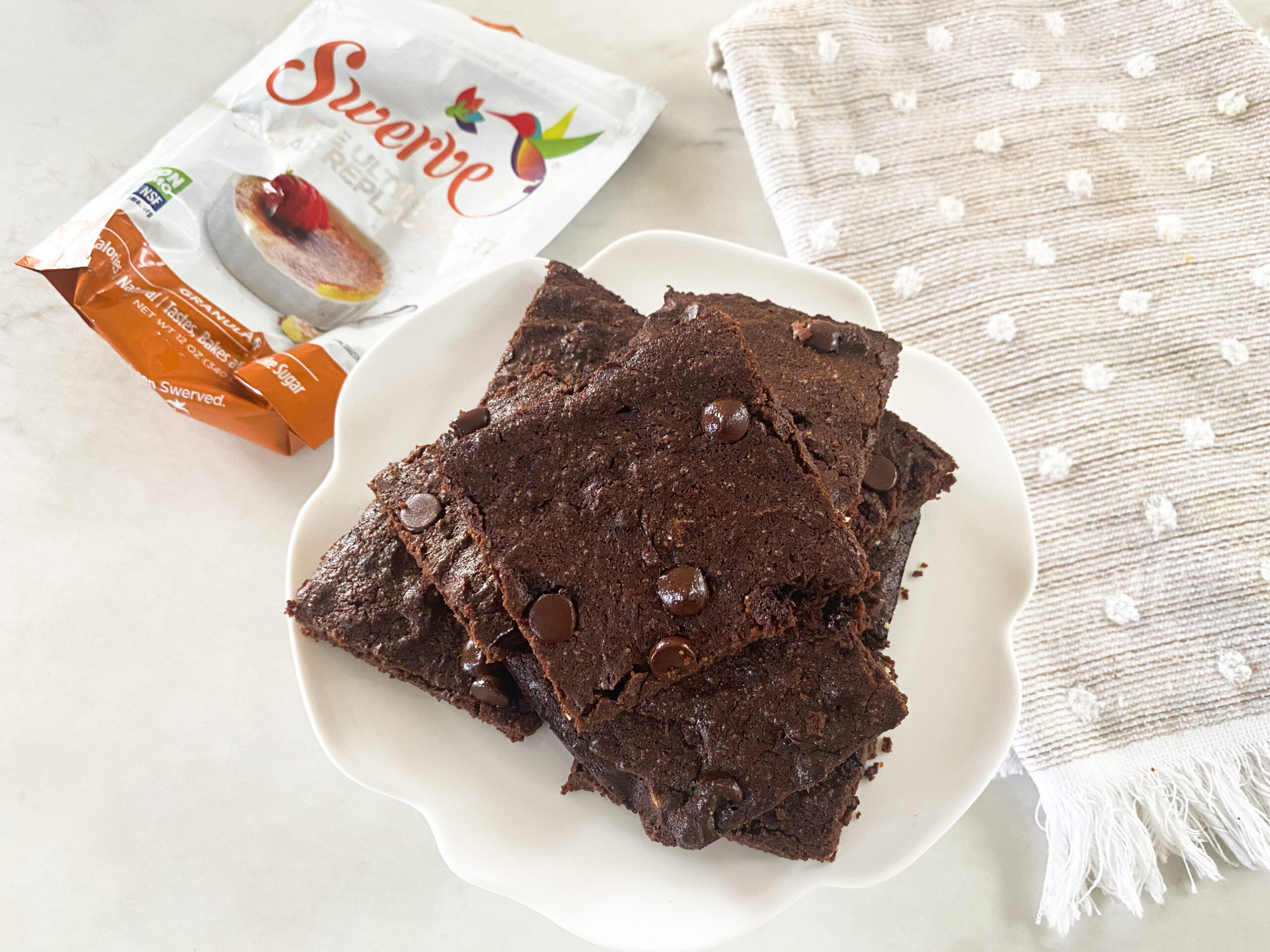 These decadent low carb brownies are so yummy that you will not be missing the carbs!
 Idk about you babes but I LOVE baking. And delicious and decadent chocolate chip brownies happen to be one of my favorite things to whip up 🙂 
But I don't particularly love the sugar spike and crash that comes along with high carb desserts. 
…