Quick and Easy Meal Ideas With Heather DiBiasi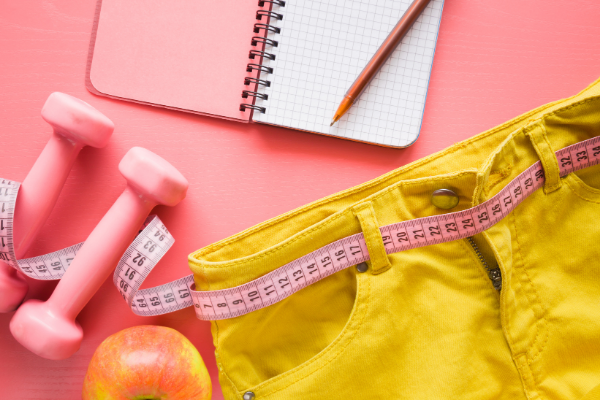 Wanna see what I eat in a day on low carb!
Are you under the impression that living a low carb lifestyle takes a lot of work, meal prep and cooking? Babe, I am here to show you today how that seriously does not have to be the case.
The truth is I do love carbs. I'm 1/2 Italian and grew up eating pasta, bread and pastries so I know what those foods taste like lol. But they just don't keep us full as long as protein and fats and eating too many doesn't make me feel my best. Carbs are the quickest macronutrient to break down which is why they don't keep us full for very long.
On the other hand, protein and fats trigger the release of certain satiety hormones like ghrelin and CCK that help turn off hunger (yes even when you are trying to lose weight!) Plus, they take a lot longer to break down and digest, which is why they keep us full for a lot longer than carbohydrates do.
What I eat in a day on low carb is based on living a low carb lifestyle. It is not about (or shouldn't be about) completely depriving yourself of carbs but rather having them in a portion size and balancing them with other foods that are going to actually keep you full and manage your hunger.
In this post I want to show you how I make low carb work for me so I can still have some carbs and meals I enjoy but I make sure they are following my meal formula so I can maintain my weight and feel my best! Okay, so lets get into it, shall we?
FYI: Every day for me is different. This happened to be a day I was not that active or not that hungry. Some days I eat a lot more and often I go back for seconds, especially at dinner. This is just to give you some meal ideas but you should do what works for you. 
What I Eat in a Day on Low Carb
Breakfast
Smoothie's are such a great breakfast if you only have a few minutes or if you need something for on the go! Sometimes I add fruit but sometimes I don't … just depends on my mood and the day! This is one of my go-to smoothie recipes that really hits the spot for me and keeps me full for hours.
A few tips for your smoothies… make them thick! The thicker they are the more weight they add to your stomach (in a good way) and the fuller they will keep you. Also, blend them for at least 60 seconds to make them extra creamy and delicious. Adding frozen cauliflower rice is one of my favorite ingredients to add to smoothies because it's a great way to add extra veggies and fiber into your smoothie without changing the taste. To me it just makes it more thick and creamy 🙂
Chocolate Smoothie:
1-2 cups Unsweetened vanilla almond milk
1 scoop chocolate protein powder
2 Tbsp. ground flax seeds
1/2 cup frozen cauliflower rice
1 Tbsp. peanut butter
1 Tbsp. cacao powder
Lunch
I love snack plate for lunch! I like snacks but don't feel the need to snack much following a low carb lifestyle so this let's me enjoy snack like foods while still building a balance meal and maintaining my weight. Snack plates are easy, fun and filled with variety of texture and flavors, plus you can always switch it up!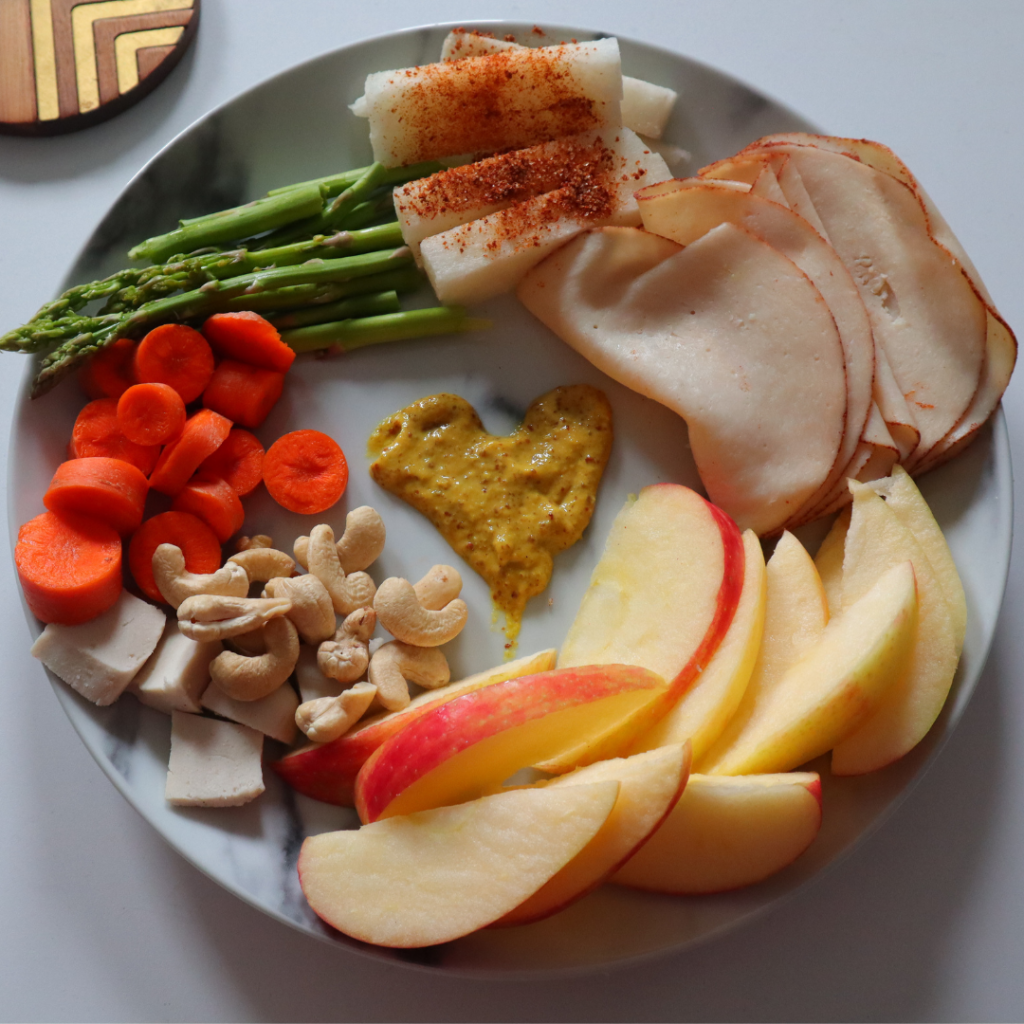 Snack Plate:
4-5 slices turkey
Chopped raw carrots, asparagus and jicama
Mustard for carrots and asparagus and chili lime seasoning for jicama
1 oz. dairy free fresh mozzarella
1/8 cup cashews
1 sliced small apple
Dinner
I had 1 Beef burger with caramelized onions on 1/2 bun paired. I paired this with a side salad including romaine, dairy free mozzarella, primal kitchen Caesar dressing, hemp seeds and a couple french fries on the side!
Do you need more guidance on figuring out what to eat following a low carb diet?
In the Low Carb Babe Society, I teach you exactly what to eat to live a healthy, low carb lifestyle. 
You can also check out my FREE workshop that shows you How To Lose Weight Without Being Hangry Or Counting Calories!